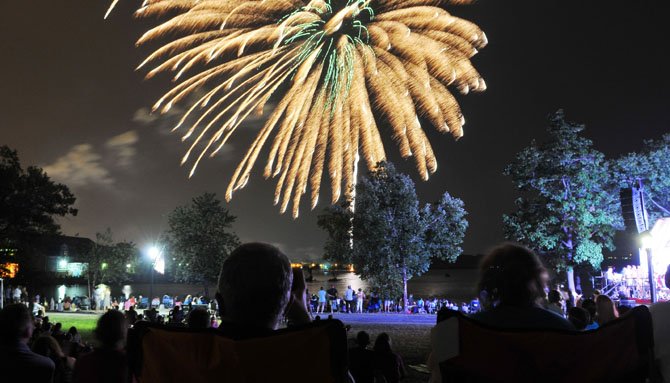 Newsflash: Consumer fireworks are illegal in Alexandria. According to the city's fire-prevention code, use of fireworks is a class one misdemeanor, punishable by up to a year in jail or a $2,500 fine.
"We don't always issue a citation. It's at the officer's discretion," said Lt. Mark Bergin, spokesman for the Alexandria Police Department. "Sometimes, in light of the fact it's the Forth of July and other jurisdictions allow it, we simply confiscate them and then they are turned over to the Fire Department to be destroyed."
Those who choose to break the law on Independence Day will be partaking in a very old tradition of civil disobedience in Alexandria. A quick check of the Alexandria Gazette archive reveals that illicit fireworks were just as much a problem a century ago as they are now. The newspaper described Independence Day 1903 as "intensely hot," with daytime hours "serenity which was heartily enjoyed." But things changed after the sun went down.
"As the day waned the usual fusillade of explosives began and until nearly midnight nerve-shattering discharges from all sorts of torturing contrivances were heard, notwithstanding the orders of the mayor," the Gazette reported. "The police paid no attention to the infractions of the law, the neighborhood of the station house having been selected for the discharge of the heaviest pieces of holiday ordinance."