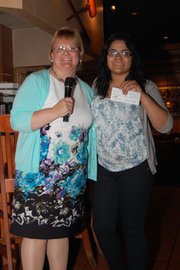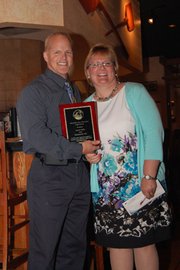 Centreville — At the June MountainView Alternative High School senior luncheon, Jalissa Chavarria won the $1,000 TurnAround Life Award.

"This financial award can give the student a jumpstart on the next leg of their life's journey," said Lauren Kirby, TurnAround, LLC, president. "It's intended to recognize their graduation achievement and help them enroll in further education, pay on a debt, or get into a car or apartment."
Jalissa's mother mentioned to Kirby after the event that Jalissa said, "I never win anything," just before her name was called. Jalissa plans to use the gift for college and pay a few debts. In addition, Jalissa and all the graduating seniors received a special key chain from Kirby engraved "Forever Changed." The key chain is a reminder of what MountainView and its programs have done for them.