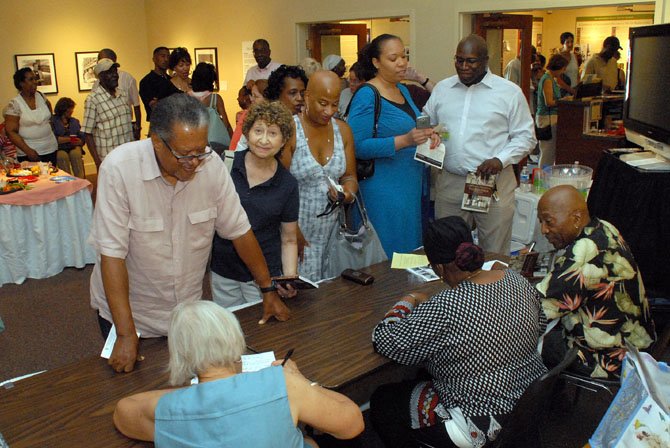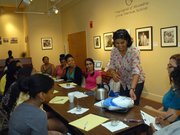 The Alexandria Black History Museum hosted two events on Saturday, July 20. In the morning, patrons joined artist, writer and educator Sushmita Mazumdar and Nina Tisara, director of Living Legends of Alexandria, for chai tea and a book writing workshop. The workshop is one of a series of programs sponsored by Family Legends, an activity of Living Legends of Alexandria.
In the afternoon, visitors were welcomed at a community open house to celebrate the museum's current exhibition, "Living Legends of Alexandria: African American Activists" and a signing of the newly released book, "African Americans of Alexandria, Virginia: Beacons of Light in the Twentieth Century," written by Char McCargo Bah, Christa Watters, Audrey P. Davis, Gwendolyn Brown-Henderson, and James E. Henson, Sr.
The exhibition features 13 African Americans who have been chronicled as part of the Living Legends of Alexandria project: Ferdinand Day, Lillie Finklea, Carlton Funn Sr., Eula Miller, Melvin Miller, Bert Ransom, Nelson Greene Sr., Lynnwood Campbell, Lillian Patterson, Gwen Menefee-Smith, Dorothy Turner, Willie Bailey Sr. and Rosa Byrd. The exhibition runs through August.
The book is available at the museum, local bookstores and online at Historypress.net.