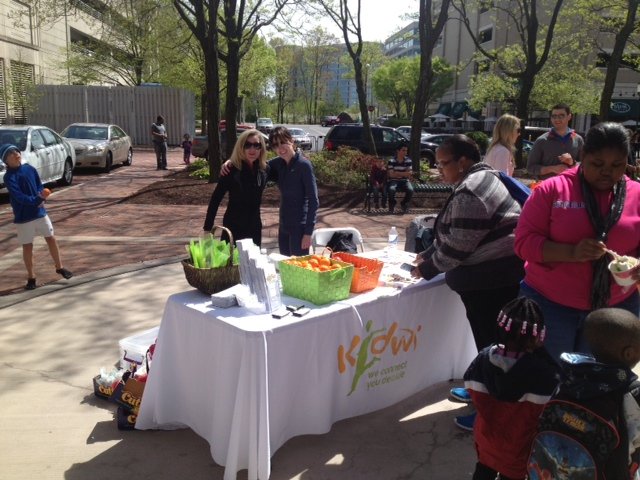 "After spending a tremendous amount of time and money on health professionals, tutors, testing, camps, public schools, private school, I realized there was a big gap in a service to help parents."
— Linda Nimmo, KidWX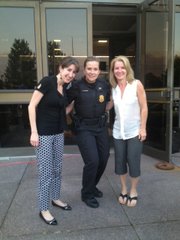 Linda Nimmo and Jamie Finch were looking for resources for their children two years ago, they scoured the internet and local organizations for the right services. The effort was so time consuming that they both left their full-time corporate jobs and turned their quest into a way to help others.
"It was through trial and error that I found most of the resources I used," said Nimmo. "When you receive any type of diagnosis, you will do anything, go anywhere and spend whatever it takes to help your child. After spending a tremendous amount of time and money on health professionals, tutors, testing, camps, public schools [and] private school, I realized there was a big gap in a service to help parents."
Nimmo and Finch created a company called KidWX (Key, Informative, Detailed Written eXchange), a web-based clearing house where parents and caregivers can search for service providers. In fact, the two Reston women celebrated the company's first anniversary earlier this month.
While parents can search through KidWx's database of service providers who deal with everything from academic tutoring and music lessons to health issues like diabetes and autism, the company's six key areas are education, enrichment and remediation, extracurricular activities, health and wellness, nonprofit support organizations.
"The D.C. Metro area is … face-paced … with parents moving into the area on a regular basis," said Finch. "This combination necessitates the resources of KidWX. We take the stress and guesswork out of making service provider choices for local parents."
It's something parents appreciate. Serafina Lobsenz of Reston says she appreciates the time-saving aspect of having "access to information and opinions about educational programs and extra-curricular activities [without doing] countless hours of research."
Both parents and service provides join KidWX through the company's website for little or no money. "We have offered 'free' membership for parents during our promotional period [which runs] through the end of August," said Nimmo. "We are relaunching with two types of individual memberships: FREE (Posting Member) or Advanced Membership, $4 a month or $48 per year. Memberships for nonprofit organizations and their member communities are free. We provide a promotion code to the organization to register as well as the parent member community."
Emily Boynton of the Capitol Chapter of JDRF (Juvenile Diabetes Research Foundation International), a charitable funder and advocate of type 1 (juvenile) diabetes research, said, "Through KidWX, we have made connections with local schools and held educational programs at one of them." She says her organization plans to refer their members to KidWX, "which will help our community find the perfect fit for their children."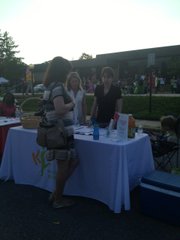 Feedback and reviews of service providers that parents can leave on the site is one of the most useful advantages of KidWX, says Sue Fajer, of Herndon, who has two children, ages 9 and 11. This exchange of information saves other parents time and money on experimenting with service providers to find a good match for their children, she said.
"When I heard about KidWX and how they are receptacle for parent reviews of anything from physicians to camps, I was very excited to share our experiences with other parents," she said. "We posted information on the programs and companies with which we've had successes and those which have been less successful with our children. We have provided reviews on everything from music lessons and unique camps, to sports and academics."
Great Falls resident Alina Derminassian agrees, saying that having access to negative and positive reviews "helps me choose the right provider for my children. It is a great site to join to access reliable information."
Many families find service providers through "word-of-mouth" references, says David Kondner Sr., director of the Math School of Great Falls, Inc., adding that method is not always the most efficient. "On their own, parents can waste considerable time and money trying various tutoring alternatives," he said.
In addition to hosting the site, Nimmo and Finch have helped sponsor numerous community events, including the Autism Speaks Walk on the National Mall, several Reston Interfaith Walks to End Homelessness, several Kidney Walks for the National Kidney Foundation, the Salvation Army Annual Fundraiser and Fashion the Show and the Reston Festival.
"We have also sponsored several expos [including] a summer camp forum, two special needs events, a child care fair, a health and wellness expo, a Lyme disease workshop and a CPR and babysitting certification workshop for kids," Nimmo said, explaining that community events allow them to meet local parents.
"Each month KidWX sponsors a community project that involves local and our own children, [including] blankets for Jill's House in Vienna, a canned food drive for the Embry Rucker Shelter in Reston [and] furniture for Homestretch in Falls Church," said Nimmo.
As they celebrate their first anniversary and reflect on their accomplishments, Nimmo and Finch are planning to relaunch their website in mid-August and expand their business.
"Our goal is to impact millions of parents and children across the nation, but the community we live in is our immediate focus," said Finch.
For more information on KidWX, go to: www.kidwx.com.