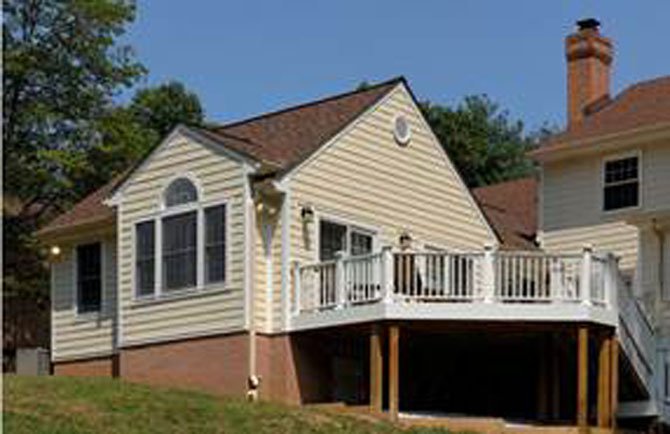 Virginia — Your family may be approaching a transitional time in home ownership. Perhaps the kids have already moved out, or your "nest" is nearly empty as your last child contemplates going off to college. Or maybe you're craving a living space that is more comfortable and convenient as it becomes more difficult to move around. There are many reasons couples choose to "age in place," or modify their home to meet changing needs rather than purchase a new property.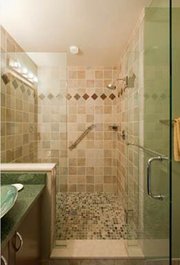 WHERE THE HEART IS
Many people have spent years making memories in their home and have grown to be deeply connected to their neighbors and the property's ideal location. So instead of uprooting and leaving their home's rich history for a new property, couples are seizing the opportunity to transform their beloved home into a space that fits their specific short- and long-term needs. Sometimes this decision involves revamping existing space or incorporating a user-friendly residential elevator into the home. In many cases couples opt to add ground-level space in a way that complements the home.


A 'SUITE' ADDITION
The most common "aging in place" transition involves adding a more accessible second master suite to the first floor. This convenient change allows a couple to go about their day-to-day lifestyle without navigating stairs, yet still have ample space upstairs for visiting children and guests. This type of remodeling project is ideal because it is often unobtrusive, allowing homeowners to remain living in their home during construction with minimal disturbance.


DETAILS THAT MATTER
When making renovation plans, especially for a person using a wheelchair or walker, ensure there is enough space. Wider doorways and hallways, as well as large curb-less showers with grab bars and hand-held shower heads are common features even for families without a disabled member. Other popular requests with noted value include appliances with lever doors, varied countertop heights, and minimal steps through passageways. Creating a five-foot turning radius can greatly improve maneuverability for someone with limitations, but also feels a bit more spacious for the active family.


It's a reality that many people will endure some kind of temporary mobility challenge in their life, perhaps from surgery rehabilitation or an accident, so it makes sense to design your home in a practical, universal way to accommodate such unpredictable circumstances. If needed, first-floor laundry facilities and outdoor ramps also add convenience to the new space. With all of these changes, it is important to maintain the current look and feel of your home as much as possible, so consider choosing materials and colors that match the style of the rest of your home.


More
Josh Baker is one of the founders of BOWA. Visit www.bowa.com or call 703-734-9050.
OVERCOMING BARRIERS
In instances when a small lot or zoning restrictions hamper the ability to add on square footage for a master suite or other area, there are alternative options to help a family stay in their home. There may be seldom-used space on the first floor that can be reconfigured into a cozy master suite with the expert eye of a design-build team.
Regardless of emotional attachment to the family home, homeowners being involved in the remodeling process allows them to create a space that best mirrors their individual needs to age gracefully and with less stress. Transforming a home to accommodate the later years in life creates a place that is easier to manage without giving up the opportunity to reminisce, or surrendering the cherished role of hosting distant family and friends.