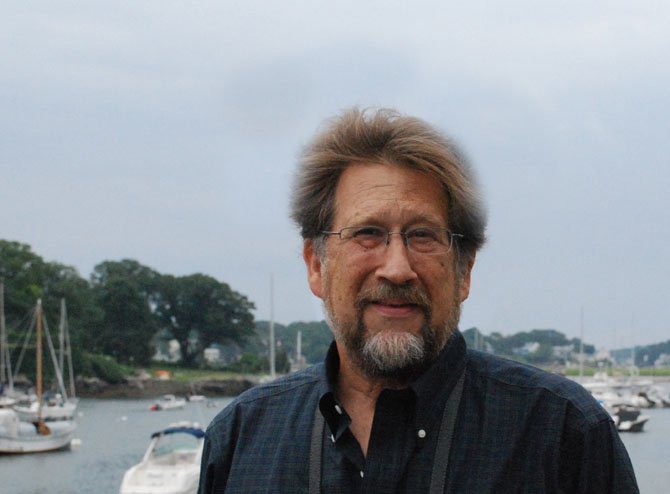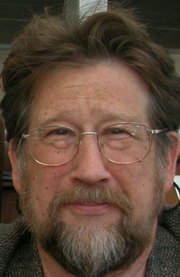 Potomac — Michael Porter Denker, 66, co-owner of Hopkins & Porter Construction, a residential design/build firm based in Potomac, died May 22, 2013, at Casey House in Gaithersburg. He had been diagnosed with melanoma in the summer.
The son of Jane Gurley Denker of Shelburne, Vt. and Dr. David Denker, deceased, who met while both were working for the New York Times in 1941, Michael was born July 11, 1946 in New Haven, Conn., moving later to Somerset, N.J. It was there that his father, a passionate newspaper man himself, helped spark a lifelong love of letterpress printing by passing onto Mike a Chandler & Price Pilot printing press that he had purchased from the Yale University print shop.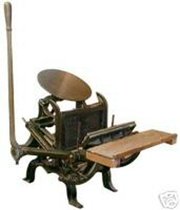 As a teenager, Michael spent a summer as a camper on The Prairie Trek Expedition, based at Cottonwood Gulch, Thoreau, New Mexico. Drawn to the land, animals, plants, archaeological past, and the native peoples of the southwestern United States, he continued to return for several summers as a counselor, cook, and group leader.
He attended Antioch College graduating in 1970 with a BFA in art. In March 1971, he and Ellen Gray, an Antioch dance major, were married in Yellow Springs, Ohio. One of Mike's Antioch coop jobs for the Canadian government led him and his wife to a four-year commitment teaching adult education for Frontier College north of the Arctic Circle on the island of Igloolik, Canada. There Mike and his wife developed a deep appreciation for Eskimo life and art. On one of their summer vacations to warmer climes, the two purchased a farm in Gilmer County, W.Va., intending to move there "to live off the land." Although they never relocated there permanently, the property nourished Mike's love for wilderness and fostered an active interest in land stewardship.
After moving to the Washington, D.C. area, he co-founded Hopkins & Porter Construction in January 1977 along with his brother-in-law Guy Hopkins Semmes. The firm has recently celebrated 36 years of business and has been recognized for seven years by the DC Metro Chapter of NARI (National Association of the Remodeling Industry) for creative design.
Michael continued to pursue his interest in letterpress printing gaining a reputation for his extensive knowledge of 19th-century wood type. His appreciation for the antique and obscure was informed by a contemporary graphic sensibility that marked all of his work as uniquely his own. One of the notable printed items produced by him, who had struggled with dyslexia as a child, was a poster imprinted "Dyslectics Untie." A close printer friend and fellow member of the Chesapeake Chapter of the American Printing History Association, Chris Manson, said that Michael's "endless curiosity about all aspects of printing history and practice made him one of the most informed and thoughtful practitioners of the art I have ever known."
Michael also took an active role in his community, volunteering as quartermaster for the C & O Canal Trust, serving two years as president of MCBA (Montgomery County Builders Association), as secretary for WMCCA (West Montgomery County Citizens Association), and writer on diverse subjects to do with building for the Potomac Almanac. With his company Hopkins & Porter, he made recognized contributions to the Bethesda Big Train and to Habitat for Humanity of Montgomery County. He was proud to be a NARI certified remodeler and the only man to win the John Brawner Memorial "Builder of the Year" Award twice from the MCBA.
Survivors include his wife of 42 years, Ellen Gray Denker of Potomac; his daughter Nora Denker, of San Francisco, Calif.; his brother Joel Denker of Washington, D.C.; his sister Dana Semmes, of Potomac; his sister Cornelia Emlen of Calais, Vt.; and his mother Jane Denker, of Shelburne, Vt. Contributions in Mike's memory can be made to the Cottonwood Gulch Foundation, PO Box 25106, Albuquerque, NM 87125, http://www.cottonwoodgulch.org/contact-list/contact.
A celebration of his life is planned for early fall 2013.