Serious dancers throughout the Washington Metropolitan Area are finding a home at Classical Ballet Theatre (CBT). They come to receive preeminent, year-round classical ballet instruction under the auspices of former Bolshoi Ballet star and CBT Artistic Director Alisher Saburov. Dancers enroll to perform in the many Children's Series, community outreach, and full-length ballet productions, where they don stunning costumes and dance beautifully choreographed leading roles. Participants in CBT also join to master an important art form that many professional ballet companies are now demanding from its members – contemporary dance.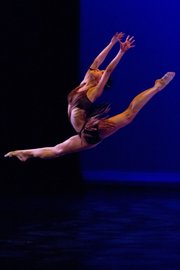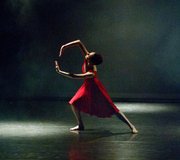 While, decades ago, contemporary dance seemed at odds with classical ballet technique, contemporary instruction is now viewed as a crucial pillar in the development of professional dancers. Contemporary dance productions are more cost-effective than their ballet counterparts, and choreographers and their audiences are seeking more innovation and creativity. This, combined with a growing emphasis on whole person artistic development, has encouraged renowned ballet companies not only to perform their classical repertoire, but also to highlight modern ballet. The best classical ballet dancers in the world are dancing choreography instructed by Paul Taylor, Martha Graham, Lar Lubovitch, Jiri Kylian and William Forsythe, all key innovators of today's modern dance.
This is one of the main reasons that Meghan Rudorfer, formerly of the Martha Graham Dance Company II, spearheaded the Contemporary Division and Company at CBT. Rudorfer also sees other benefits from having such a program. The sheer power required to perform contemporary work helps to strengthen classical ballet technique. Modern movement also allows young dancers to express themselves differently, to think outside of the box, and to take risks.





As CBT dancers have done for twenty-five years, they are earning acceptance and/or scholarships to renowned summer intensive programs instructed by leading ballet companies, such as American Ballet Theatre – New York, Bolshoi Ballet, Miami City Ballet, Houston Ballet, Boston Ballet, Pittsburgh Ballet Theatre, Orlando Ballet, and Suzanne Farrell Ballet. Now, they also are being invited to participate in summer instruction with leading contemporary companies, including Hubbard Street Dance Chicago and Alvin Ailey American Dance Theater, which recently granted one talented CBT dancer a full scholarship with stipend.
For more information about CBT, visit http://www.cbtnva.org and Facebook.