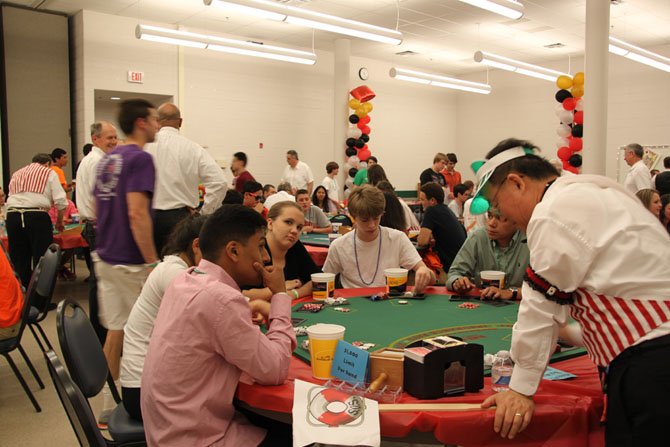 Reston — Robberies on Paths Possibly Connected
Detectives in the Reston Police District are investigating four recent robberies and assaults on Reston area paths that may be connected.
In three of the incidents, victims were walking when they were approached by groups of young men, physically assaulted, then robbed. In a fourth incident, the victim was a bicyclist. Each of the incidents happened during daylight hours between 3:25 p.m. and 9 p.m.
The most recent incident took place Thursday, June 13 at around 3:25 p.m. A 23-year-old man was walking home from the store along a path adjacent to a soccer field at Hunters Woods Park when three men approached him from behind, knocked him to the ground, demanded his belongings and assaulted him. They took his belongings and walked away, northbound on the pathway. The victim suffered non-life threatening injuries and walked to a nearby business to contact police.
The suspects were described as two black males, around 5-foot-9 inches tall and 150 pounds. One wore an orange tank top and appeared to be in his late teens or early 20s. The other wore a light red polo shirt. The third suspect was possibly Hispanic, same height, between 18-20 years old and thin. He wore navy and gray striped, loose pants and possibly a gray shirt.
The other incidents:
*Monday, June 3, 7:50 p.m.—Two men were walking along a path near Moorings Drive and North Shore Drive when they were approached by a group of men who demanded money, assaulted them, stole their belongings and fled.
*Friday, June 7, 9 p.m.—A 31-year-old man was walking on a path near the community center at 12125 Pinecrest Road when he was reportedly approached by four young men who spoke to the victim, punched him and when took the victim's belongings after he fell to the ground. They fled down the path.
*Sunday, June 9, 6:20 p.m.—A 42-year-old man was riding his bicycle on a path behind Hunters Woods Plaza when he was approached by a group of four young men. One of them pushed the victim off of his bicycle and began to assault him; punching and kicking. They grabbed the victim's money and belongings, yelled at him and fled. The victim yelled for help and a walker assisted him and called police and rescue. The victim was transported to the hospital where he was treated for broken bones and other non-life threatening injuries.
Anyone with information is asked to call Crime Solvers by phone at 1-866-411-TIPS/8477, e-mail at www.fairfaxcrimesolvers.org or text "TIP187" plus your message to CRIMES/274637 or call Fairfax County Police at 703-691-2131.
IPAR to Host Casino Night at the Pavilion
The Initiative for Public Art-Reston's (IPAR) first Casino Night will take place on Thursday, June 20, 6-10 p.m. at the Pavilion in Reston Town Center. An individual $75 ticket includes: $10,000 in "IPARty" fun money, one drink ticket and one raffle ticket per guest. Tickets for couples are $140. Sponsorship opportunities available, ranging from $500 to $25,000. Tickets and sponsorships may be paid for online by visiting https://itrulycare.com/events/ipar-casino-night or by check made to: Initiative for Public Art-Reston (IPAR), 12001 Market Street, Suite 103, Reston, VA 20190.