Hope Connections for Cancer Support, the local nonprofit organization whose mission is to help people with cancer and their loved ones deal with the emotional and physical impact of the disease, has elected four new members to its Board of Directors.
The Board of Directors is made up of 19 members; the four new members include two from Fairfax County: Sharon Glickman and James J. Lynch, Ph.D.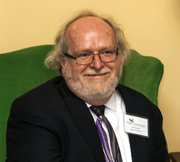 Sharon Glickman, of Glickman Associates, has more than 35 years of experience in the image consulting, fashion and personal presentation fields. Her full service image consulting and coaching firm does image makeovers using wardrobe enhancement as a springboard to improving communication skills, enriching personal growth and increasing motivation to help people achieve their personal and professional goals. Sharon is a colon cancer survivor who resides in McLean.

James J. Lynch, Ph.D., is the president/CEO of Social & Scientific Systems, a company whose mission is to improve public health worldwide by providing technical, research and program management services to government and other clients. Dr. Lynch has served on the Board of Directors of the Professional Services Council (PSC) from whom he received their Outstanding Service Award in 2003. He holds a Ph.D. in English and is the author of several publications. He makes his home in Fairfax.
Hope Connections for Cancer Support opened in March 2007 in Bethesda, Md. and has since had nearly 35,000 visits to its "home" for people affected by cancer to participate in support groups, educational workshops, mind/body classes and community programs. The organization has a 19-member working board and a 17-member Medical Advisory Board comprised of oncologists and other medical professionals from local hospitals and private practice who contribute their personal expertise and that of their colleagues through various education programs.