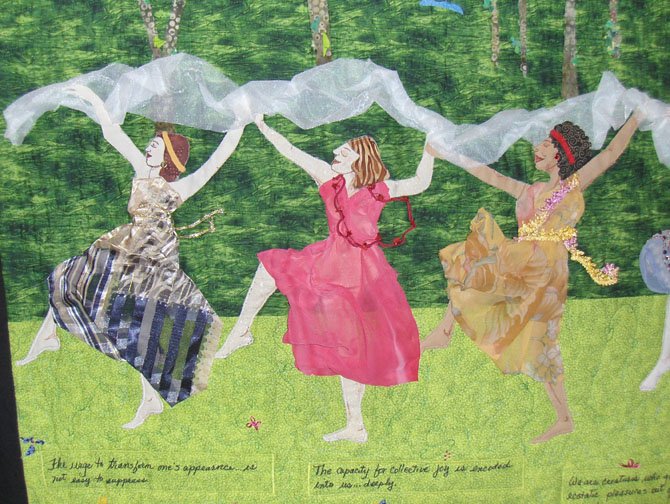 Centreville — Besides being beautiful to look at, handmade quilts can convey powerful messages. Such are the quilts that will be on display during Sacred Threads 2013.
A national, juried exhibition of more than 200 quilts, it explores themes of spirituality, joy, inspiration, peace/brotherhood, grief and healing. The show runs July 10-28 at Floris United Methodist Church, 13600 Frying Pan Road, in Oak Hill.
Hours are daily, 10 a.m.-5 p.m.; Sunday, 1-4 p.m. Admission is $5. A meet-the-artists reception will be held Saturday, July 13, from 1-4 p.m.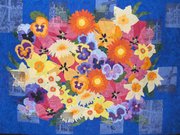 The quilts in the show present an artistic look at the deeper side of life. The profound ideas they express are addressed in visual stories by these artists. Some are pieces made as responses to the shootings at Sandy Hook, while others are about coping with a loved one's Alzheimer's or coming through an illness back to health.

There are quilts celebrating the beauty of the earth and of people's common humanity around the world. Other quilts are colorful expressions of spirituality and religious devotion reflecting a variety of faith traditions. A range of styles and techniques representing the variety of contemporary quiltmaking will also be represented.

In its 10th year, this biennial exhibition offers a venue for the artwork of quilters of all faiths who use their work as a connection to the sacred and/or as an expression of their spiritual journey. These stories-in-fabric of quiltmakers from all over the country offer a source of encouragement, healing, strength and connection.
One of the highlights will be Canadian quiltmaker Dominique Ehrmann who's participating as an invited artist. Besides displaying her acclaimed quilt, "Come and Follow Me," she'll conduct workshops. For more information about the event, go to www.sacredthreadsquilts.com.