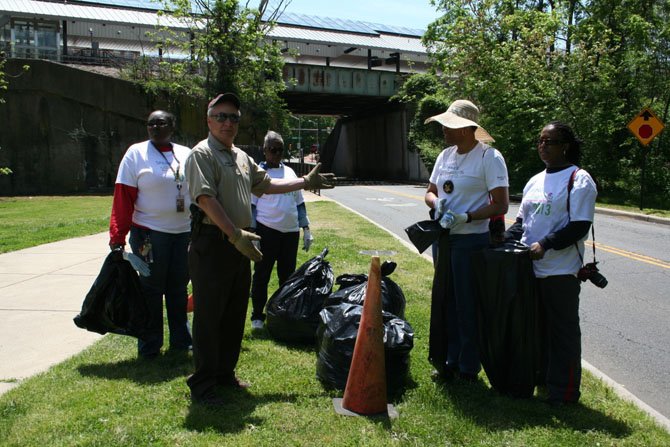 For three days, thousands of Alexandrians came together for the 6th Annual Spring for Alexandria, a citywide weekend of events that focuses on giving and service throughout the community.
Co-sponsored by ACT for Alexandria, Volunteer Alexandria, the Alexandria Jaycees and the City of Alexandria, the series of events kicked off May 2 with the ACT Generations of Giving Gala at the U.S. Patent and Trade Office.
More than 300 people turned out for the nautical-themed gala that honored David Speck and Marcia Neuhaus Speck with the Legacy of Giving and Service Award.
May 3 began with 225 community leaders attending Volunteer Alexandria's Business Philanthropy Summit breakfast at First Baptist Church. Honored were PCI Communications as the Philanthropy Business of the Year, Bonnie Baxley of Community Lodgings as Nonprofit Leader of the Year and Allison Cryor DiNardo as Board Leader of the Year.
Following the breakfast more than 500 volunteers participated in Community Service Day, donating time at sites across the city performing necessary upkeep and repairs.
The weekend wrapped up May 4 with the Jaycee-sponsored Alexandria Gives Day at First Baptist Church.
Throughout the three-day event, the all-youth run Kids Helping Kids organization hosted lemonade stands throughout the city, culminating with Lemonaide Day on May 4 with all proceeds going to The Fund for Alexandria's Child and Casa Chirilagua.
See www.springforalexandria.org.
Photo Gallery
Spring for Alexandria 2013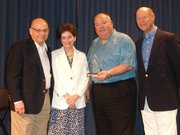 Click Photo for Flash