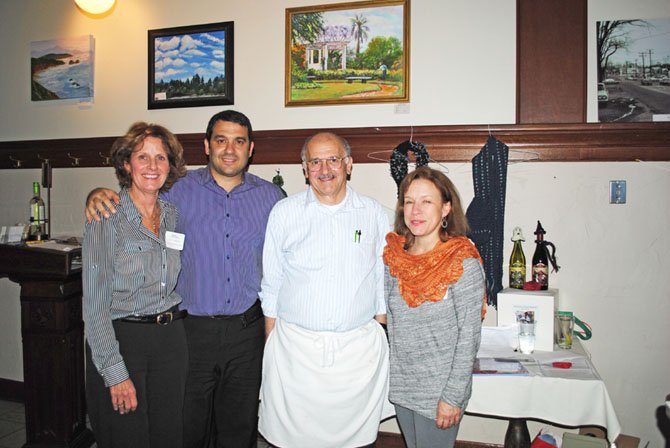 Project Knitwell held a fun, festive, and successful fundraiser on Monday, Oct. 28 at Mylo's Grill in McLean.
For the third year in a row, Mylo's Grill donated 20 percent of the evening's proceeds to Project Knitwell. Founded by McLean resident Carol Caparosa in 2010, Project Knitwell provides knitting instruction and quality materials to patients, family members, and caregivers, primarily in hospital settings throughout the metropolitan D.C. area.
According to Caparosa, "In addition to the great Greek food, a highlight of the evening was receiving multiple sponsorships for baskets filled with high quality yarn, needles, books, and other supplies which we can now make available in more places in the hospitals where we work."
Project Knitwell has recently expanded its services to Virginia Hospital Center (Arlington), where it provides knitting instruction to patients and families at the Cancer Resource Center and will begin working with women on bed rest at the hospital. It has worked with at-risk teens in an after school program in Arlington, and currently offer programs at Children's National Medical Center, Georgetown University Hospital, and Inova Alexandria Hospital.
Research has shown that knitting has a therapeutic value, and according to Caparosa, "We provide this service in hopes that the participants will obtain the wellness benefits associated with knitting, become part of a larger community and gain fulfillment in completing a handmade project."