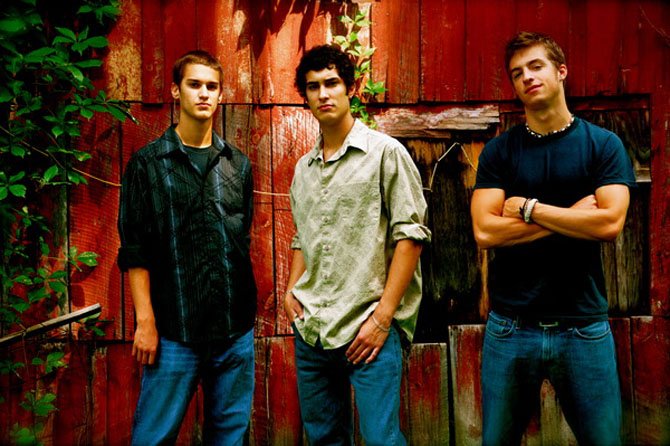 Featuring everything from a strolling bagpiper to a woman on a unicycle—plus handmade crafts, pony rides, Civil War re-enactors, live bands and food galore—the 46th annual Clifton Day is set for Sunday, Oct. 13, from 9 a.m.-5 p.m. (Rain date, Oct. 20).
"Clifton Day is a fun way for all ages to spend a fall day," said event Chairman Barbara Hutto. "What makes it special is that it's more of a community event than just a craft festival. Clifton Day is organized and run by volunteers who showcase local artisans, local talent and town businesses. Sitting in the beer garden with your friends listening to live music, it feels more like a block party."
"Clifton Day offers something for everyone. Whether you like shopping, listening to talented musicians or just being outdoors with friends and family in a picturesque setting, it's the perfect way to enjoy an autumn afternoon."

—Event Chairman Barbara Hutto
Oddly enough, the Clifton Presbyterian Church's annual spaghetti dinner led to her heading up Clifton Day. She and her husband Kevin were there at the same time as previous chairman Fred Ansick and Clifton Betterment Association (CBA) President Michelle Stein.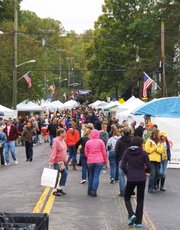 "Over cannoli, I heard my husband volunteering me to be chairman," said Hutto. "[Then] Fred convinced me [it] would be more fun than work, and he was right. It's the dedicated group of volunteers who make it happen, and it's a great way to be involved with the community."
The CBA puts on Clifton Day and proceeds go to the town's nonprofit groups, including the Clifton Lions Club, Girl and Boy Scouts, Clifton Presbyterian Church, Clifton Gentleman's Club, Clifton Woman's Club, the CBA and Acacia Lodge.
Admission is free; parking is $5/car ($10 on the floodplain), with proceeds going to charity—and Clifton Day is the largest fund-raiser for all the town's nonprofits.
THE TOWN PARK off Chapel Street will host a wide array of children's activities. JumpWorks will have inflatables and moonbounces there and a balloon artist will twist colorful balloons into fanciful shapes. Local Girl and Boy Scout troops will have booths in the park with games such as safe darts and beanbag toss.
The Northern Virginia Therapeutic Riding Academy will offer pony rides near the barn behind Acacia Lodge. It will also provide a pony for petting in the park. The renowned Unicycle Lady will perform mainly in the park, but will also do some stunts on Main Street. And the Banjo Man, Jim Haner, and bagpiper Michael Ahnell will perform while strolling through town.
The stage on Chapel Road will feature a variety of singers, dancers and musicians. At 11 a.m. will be the Boyle School of Irish Dance; 11:30 a.m., Lily's Lookout, an all-girl band playing a mix of classic rock, current hits and original music; and 12:15 p.m., Super NOVAs, local students from Sophia Music Studio's pop-rock workshops.
At 1:15 p.m., TheyCallMePiano, a female teen singer from Centreville, will perform; 2 p.m., Hot Buttered Nuggets, a vintage Americana group; and 3 p.m., Colin Thompson Band, playing American roots music. In 2011, Thompson was listed at number 21 on The Alternate Roots list of top, roots-music guitar players.
Artisans on Main Street's Ayre Square will demonstrate crafts such as woodcarving, wool spinning, winemaking, weaving and pottery and basket making. And some 200 arts-and-crafts vendors will sell their wares throughout the town.
Items include jewelry, candles, plant hangars, glasswork, children's clothing, baskets, ceramics, woodworking products, furniture, mixed media, needlework, quilts, sculpture, metalwork, seasonal decorations and holiday items, sports memorabilia, toys, stained glass, and watercolor and oil paintings.
Food will be available in several places. The Clifton Lions Club will offer hamburgers, hot dogs and barbecue; Clifton Presbyterian Church, crab-cake meals, brisket meals and corndogs; Cub Scout Packs 1861 and 1104, cotton candy, popcorn, lemonade, cookies, candy and apple cider; Acacia Lodge, pulled pork and Italian sausage.
As for commercial food vendors, Baja Fresh will sell burritos, quesadillas and chicken, fish and shrimp tacos. Also on Chapel Road will be The Barbecue Man offering pulled pork, chicken, sausage and peppers; the CBA will sell beer there, too.
Food vendors throughout the town will sell treats including kettle corn, funnel cakes and Sno-Cones. Also open for business will be the Clifton Café (crepes and more), Cupcaked (new cupcake shop), Main Street Pub (inside The Clifton Store), Trummer's on Main, plus Peterson's Ice Cream and Dog Pound.
THE TOWN STORES will also welcome visitors.
Antiques vendors will be behind Main Street. And for history buffs, Civil War re-enactors Tony Meadows and the 49th Virginia Infantry will be encamped in the yard across from the stage on Chapel Road.
Rite Aid's Wellness65+ will do wellness screenings and blood pressure checks on Chapel Road. And the Inova Bloodmobile will be next to the Acacia Lodge; those donating a point of blood will be entered in a raffle for prizes.
The VRE train will run to and from Clifton, or festival attendees may park at Clifton Elementary, the floodplain, Kincheloe Road, Newman Road, and Chapel Road at Frosty Meadows. CBA-sponsored shuttles will ferry people to and from Frosty Meadows. For more information, see www.cliftonday.com.
Basically, said Hutto, "Clifton Day offers something for everyone. Whether you like shopping, listening to talented musicians or just being outdoors with friends and family in a picturesque setting, it's the perfect way to enjoy an autumn afternoon."
This year's event sponsors include Ourisman Fairfax Toyota; NVCT; Concise, LLC; Norfolk Southern; VRE; Keolis and Wellness65+, Rite Aid's customer loyalty program. And Stein's thankful for both them and the many local residents who volunteer their help to make the day a success.
"Clifton Day wouldn't be possible without the efforts of many volunteers who care about their community," she said. "The town is fortunate to have them and appreciates their dedication."