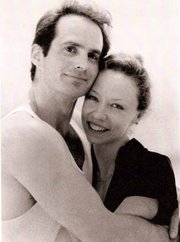 As part of its monthly Master Class series, Classical Ballet Theatre will present two Master Classes with former American Ballet Theatre Principal Dancers Amanda McKerrow and John Gardner, two of the country's most highly acclaimed dancers.
Advanced/Pre-professional class: Nov. 2, 11 a.m-.1 p.m.; $30 pre-registered/$35 walk-in
Intermediate class: Nov. 2, 1-2:30 p.m.; $25 Pre-registered/$30 walk-in
Both classes are open to dancers with a strong foundation in classical ballet technique.
Call 703-471-0750 to register; space is limited.
Classical Ballet Theatre is located at 320 Victory Drive in Herndon. http://www.cbtnva.org/masterclass.