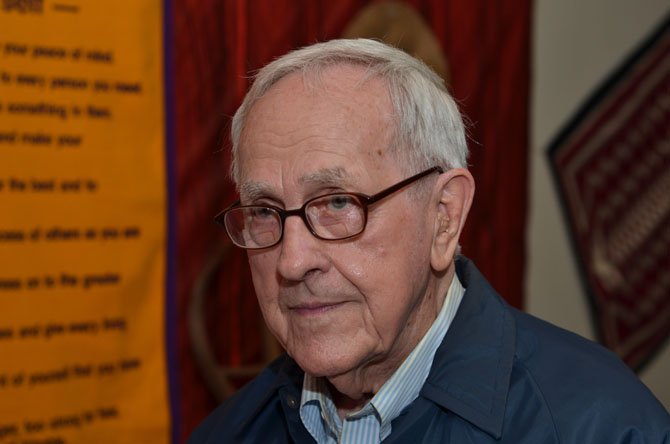 The Great Falls Optimist Club held a Wild West Dance Fest hosted at the Veterans of Foreign Wars Post 8241 in McLean, on 1051 Spring Hill Road. The event had a live band, "Bennie Potter and Western Electric" and barbecued ribs and chicken from Famous Dave's on Saturday, Oct. 19, from 7 to 11 p.m. This was a ticketed event to raise funds for the Great Falls Optimist Youth Fund and Student Scholarship Award.
"We are a small club dedicated to helping youth in the Fairfax County and Loudoun County area. We have these fundraisers throughout the year," said club member Linda Thompson. The band "Bennie Potter and Western Electric" played musical works from musicians including Johnny Cash and Jimmy Buffett.
Unfortunately, Bennie Potter was unable to attend the event due to a sudden health concern. [Later it was announced that Potter died on Oct. 19 from a heart attack.]
Western Electric was born when George Welling stopped for directions and met Bennie Potter. George was instrumental in bringing together Chick Hall, Jr. on Telecaster, Chris Hall on bass, Tommy Auldridge on pedal steel and Mike Toole on drums. George and Bennie offered rhythm guitars and vocals.
Thomas "T.R." Cook, president of the Great Falls Optimist club was also attending the fundraising event. "I have been a member of the club for approximately 10 years," said Cook. Linda and Mal Zerden, residents of Annandale, attended the event to provide a lesson on country dancing. Also attending the event were Peter Broida and his wife Patricia, both fans of the "Bennie Potter and Western Electric" band. "We first heard the band when they used to play at the Serbian Crown restaurant in Great Falls," said Broida.
The Great Falls Optimist Club is a child-centered (501-c3) non-profit organization that focuses on supporting, encouraging and challenging children to reach greater heights. A voluntary organization, the club is always interested in welcoming new members and volunteers. Among the many annual family-oriented events sponsored or assisted by the club are the Great Falls Children's Spring Festival and Egg Hunt, and the Fourth of July celebration in Great Falls.
To learn more about Great Falls Optimist Club, visit their webpage at http://greatfallsoptimist.org.