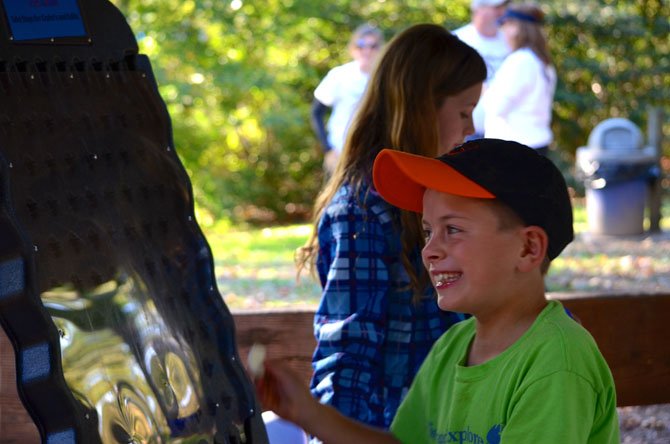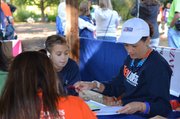 On Sunday, Oct. 20, 180 people gathered at Temporary Road Picnic Pavilion in Reston to walk to find cures for Crohn's Disease and Ulcerative Colitis (UC). Crohn's Disease and UC are inflammatory bowel diseases that can be debilitating to patients: 1.4 million Americans have been diagnosed with Crohn's Disease or UC.
Take Steps, a national program run by the Crohn's and Colitis Foundation of America, brings together friends, family and patients to raise money and have their voices heard. The Northern Virginia walk brought together people of all ages, including Bill Tozer and Jacob Landa.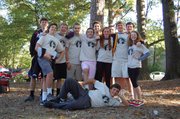 Bill Tozer is a 9-year-old with Crohn's Disease. Because of funds raised by Take Steps walkers, he is able to attend a camp, called Camp Oasis, every summer with other children who have Crohn's or UC. He spoke in front of the entire Take Steps crowd in support of Camp Oasis and encouraged other children to go to camp.
Jacob Landa is a 15-year-old from Alexandria and also has Crohn's Disease. Besides regularly speaking in support of patients needs at events, he is also a top 15 nationally ranked snowboarder and has competed internationally. His team was called "Team Super Pooper Scoopers" and in total they raised $2,884 for the cause.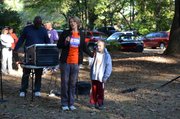 Other creative team names included "The Decipticrohn's," "Poop on Crohn's" and "Stinky by Nature." "As of this morning (Monday) we have approximately $16,500 raised so far. Donations are still coming in and we do expect the end total to be higher," said Kassandra Kearse, walk manager. Funds raised from the event support patient programs, enhance professional education and finance research efforts.
Walkers enjoyed music from a live deejay, crafts and games for children and adults, a 3-mile walk through Reston Town Center and pizza after the walk. For more information on how to attend next year's walk visit: http://online.ccfa.org/site/PageServer?pagename=TS_homepage.