The Republican Women of Clifton (RWC) November meeting will feature Tom Fitton, president of Judicial Watch, and Nancy Schulze, founder of the Republican Congressional Wives Speakers in Washington, D.C. The event will be on Wednesday, Nov. 20, at the Fairview Elementary School, 5815 Ox Road, Fairfax Station, and the social hour will begin at 7 p.m. when refreshments will be served. President Alice Butler-Short will open the business meeting at 7:30 p.m., after which Fitton and Schulze will speak and answer questions.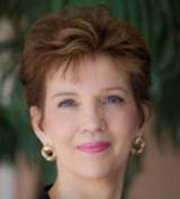 Tom Fitton is president of Judicial Watch, the public interest group that investigates and prosecutes government corruption. Founded in 1994, Judicial Watch seeks to ensure government and judicial officials act ethically and do not abuse the powers entrusted to them by the American public. He has helped lead Judicial Watch since 1998 and overseen its growth and success in recent years. Under Fitton's leadership, Judicial Watch was named one of Washington's top 10 most effective government watchdog organizations by The Hill newspaper. Fitton has testified before Congress and is a nationally recognized expert on government corruption, immigration enforcement, congressional and judicial ethics and open government. He has appeared on ABC, CBS, NBC, CNN, FOX NEWS, C-SPAN and MSNBC.

In 2008, Schulze founded the Republican Congressional Wives Speakers in Washington. That year she also served on the National Steering Committee for the presidential campaign. Schulze served as the director of celebrities for the Dole/Kemp presidential campaign, with a production rate that had the top brass at the campaign referring to her as "The 800 Pound Gorilla." She serves on the Board of the Republican Women's Federal Forum in Washington, D.C. and is a member of The Council for National Policy, The Republican Congressional Spouses & The Congressional Club.

Attendance at the meeting is open to RWC members and their guests, associate members, members of other Republican Women's Clubs and all women interested in becoming members.
For more information, please visit http://cliftongop.com/.