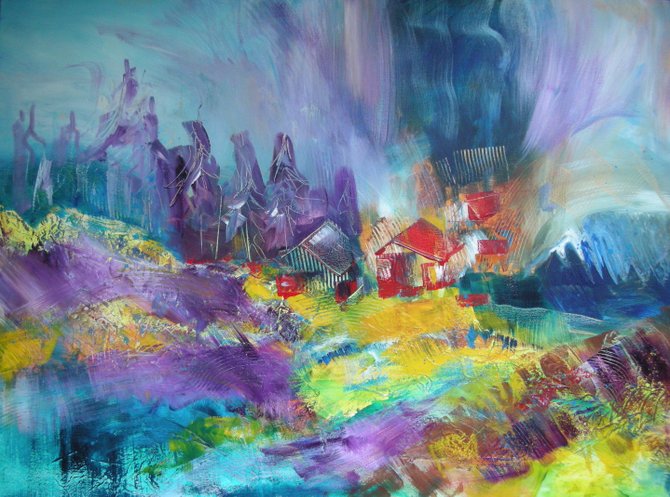 Bob Cramer, owner of Creative Framing on Maple Avenue West in downtown Vienna, invites members of the community to come in and enjoy original works by water and mixed media artist Shari MacFarlane.
MacFarlane's paintings are available for purchase at the store. New pieces will arrive regularly and fine custom framing is available onsite.
An intuitive artist, MacFarlane describes her process as one of undirected revelation. According to her official biography, "[MacFarlane] does not know what she will be painting when she picks up a brush, and she still may not know the subject matter after hours … the final subject will reveal itself almost like a dream."
MacFarlane is a member of the Vienna Arts Society, the Virginia Watercolor Society and The Art League Gallery at the Torpedo Factory Art Center, Alexandria, Va.
Members of the public are invited to view the collection at Creative Framing, Monday through Friday 10 a.m.-6 p.m., Saturday 10 a.m.-5 p.m. and Sunday noon-3 p.m. Visitors can also learn more about the company's custom, hand-finished techniques on their website, www.creativeframing.net and access exclusive coupons by registering as a CF Friend on Facebook.