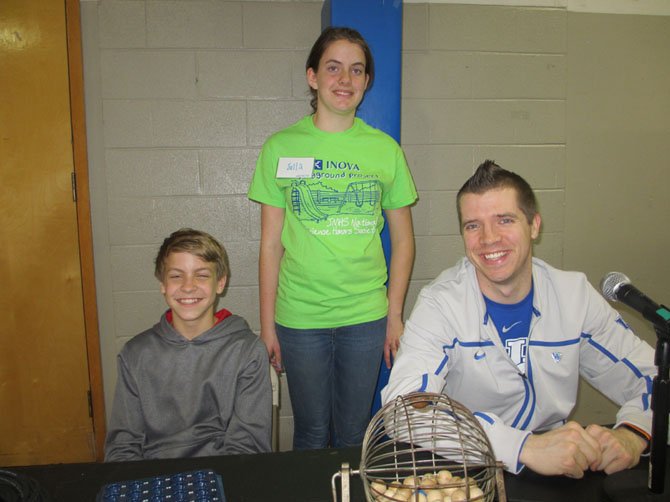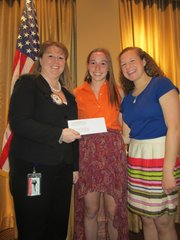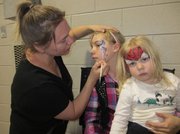 Between a diversity of fundraisers – from Bingo to "dining for dollars" - the National Science Honor Society [NSHS] of James Madison High School has raised more than $24,000 to-date toward construction of an antibacterial waiting room playground at Inova Loudoun Hospital Children's Emergency Department. The Science Honor Society is working to raise $30,000. Officers of the honor club were charged with creating and executing fundraising projects.
"As co-presidents of National Science Honor Society, we wanted the hours that our members earned to be more meaningful; something that they can take with them as they leave high school," said co-presidents Geena May and Lexi Graham. Last year, NSHS officers came up with a plan to support a pediatric antibacterial playground. The equipment in an antibacterial playground is coated to keep germs and bacteria from penetrating surfaces. Graham described the playground as being comparable to those in shopping malls.
JMHS NSHS teacher-sponsor, Thao Hollingsworth, e-mailed all of the hospitals in Northern Virginia, asking if they wanted a playground in their pediatric department. "Inova Loudoun Hospital was the only hospital to respond with so much enthusiasm," said May. "They even said that they already had a space for it."
May and Graham said it took almost the entire 2012/13 school year last year to get the project passed by the school system. Fairfax County, the young women said, has very strict rules on fundraising for outside organizations. To comply with Fairfax County public schools' regulations, NSHS partners its fundraising directly with Inova Loudoun Hospital rather than through Madison High School. At its April 2 meeting, the Vienna Rotary Club presented a grant to the project, spearheaded by May and Graham, both of whom plan on going to medical school some day.
Madison's NSHS has included a fudge sale and benefit dinners, among their fundraisers. Junior Julia Goyer coordinated the pizza/Bingo on April 5 at the Vienna Community Center. Whole Foods Vienna, Papa John's, Foster's Grill and Lotus Consulting provided sponsorship to the pizza/Bingo, and Facepainter artist Angela McCall donated her services there.
Upcoming on May 10 is a 5k/ Fun Run at Nottoway Park, and, on May 28, Chipotle sponsors a Dining for Dollars in support of the project. The organization will host a booth at ViVa! Vienna!
To register for the 5k/Fun Run, go to www.eventbrite.com/e/inova-playground-project-5k-and-fun-run-tickets-9636325509.
--Donna Manz