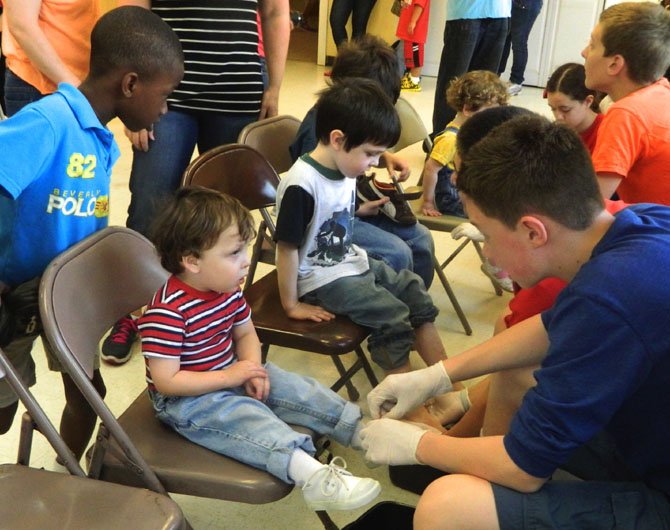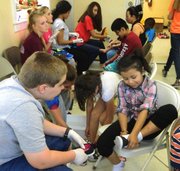 The halls at Rising Hope United Methodist Church were thronged Monday, April 14, as parents brought their children for an Easter footwashing in Christ's memory and to receive new shoes at no cost.
Tending to the children were 18 young missioners from Calvary Church in North Carolina, all eighth graders on their spring break.
"This is their opportunity to share the hope of the Gospel with the Rising Hope community," said their youth pastor, Justin Roper.
He said the group was serving breakfast to the homeless in Washington, D.C. and visiting shut-ins. They also toured and prayed at the Capital and Lincoln Memorial.
Having fun too, the young missioners visited the National Zoo.