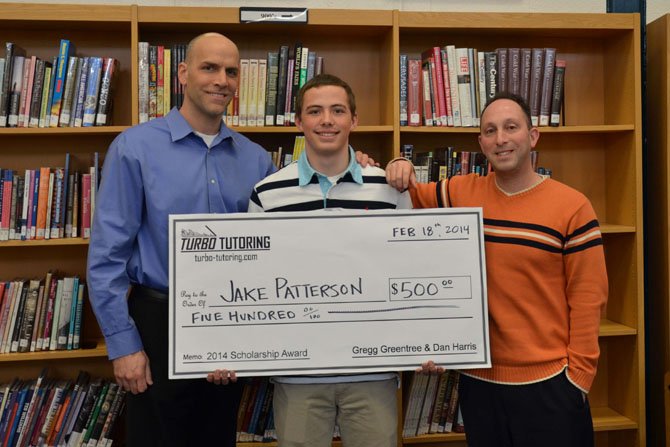 Fairfax County — Responding to a prompt which asked applicants what they would do if urged to share $500 with the community at large, Westfield senior Jacob Patterson wrote about donating to My Sister's Place, a D.C. shelter for battered women and their children. Patterson's plan involved taking some of the children on a mini-shopping spree to Five Below, a discount store specializing in gifts under $5. "It would be great to help these kids forget about all of their troubles," he wrote, "even if for only one day."
Turbo Tutoring cofounder Harris was impressed by the way Peterson also stressed the importance of male role models in a young person's life.
The cash award, one of two that Turbo Tutoring gave out recently, was partially funded by the Chantilly Texas Roadhouse and by the Ashburn All-American Steakhouse. Both restaurants raised funds through Spirit Night events, and donated to Turbo Tutoring.
The other scholarship prize was given to Jacob Teves, a student at Briar Woods High School in Loudoun County.
Turbo Tutoring will next host seminars in April and June at several local schools. More information can be found on its website at www.turbo-tutoring.com.