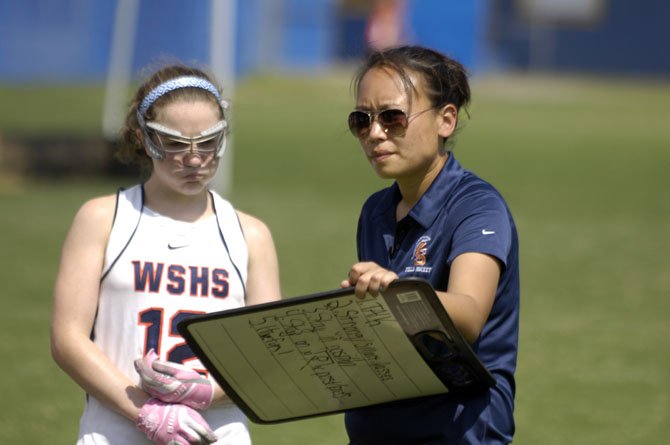 The West Springfield field hockey team defeated South Lakes 3-1 on Tuesday night to finish the Under the Lights tournament at Lee High School with a 2-1-1 record.
The Spartans dropped their opener to Robinson, 2-1, on Monday, and followed with a 1-all tie against Centreville. The following day, West Springfield defeated Stuart, 6-0, and South Lakes.
"Our first game, we started off a little shaky playing on grass, not our usual turf," senior captain Brittan Muir said after the Spartans defeated Stuart. "As we went on through the games, we've incorporated a lot more skills working together, communicating and we've really worked on … playing with each other."
Muir, who is committed to Christopher Newport University, led West Springfield with three goals during the tournament.
"She's another coach on the field," first-year head coach Tina Nham said of Muir. "She really does direct the entire team and the girls really respect her. She's, skill-wise, our best player. … She's able to tell the girls where to go and be positioned. For this year, [she's] what we need, someone that's on the field being a coach."
Sophomore Marie Laverdiere and junior Carolyn Rouse each scored two goals for the Spartans. Devon Nelson, a junior, and Brittlan Scott, a senior, each scored one.
West Springfield will travel to face Herndon at 7:30 p.m. on Friday, Aug. 29.