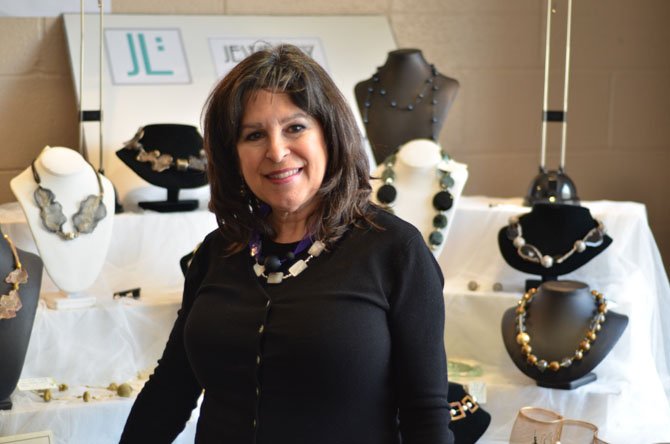 On Saturday, Feb. 1, approximately 40 local artists and jewelers from the Virginia and Washington, D.C. metro area came to sell their work at the McLean Community Center. "All the items at the showcase are handmade," said Sam Roberts, Director of Special Events for McLean Community Center (MCC).
"I find my work seems to appeal to a lot of folk who come to these shows," said Melanie Ferrara, a jewelry artist based in Arlington. The showcase featured a variety of quality, handmade jewelry collections and designs by exhibitors from around the region. The selection of items and designs ranged for every taste and budget at this year's show. Many of the artisans were ready to take custom orders and work with clients regarding jewelry design, size and color.
"The people that run this event are nice and educated and appreciate hand crafted things," said artist Courtney Gillen. "The McLean Jewelry Showcase serves as a great complement to our long running Holiday Crafts Show," said Paul Koulenberger, a member of the McLean Citizens Association and Friends of the McLean Community Center.
To learn more about McLean Community Center, visit www.mcleancenter.org.