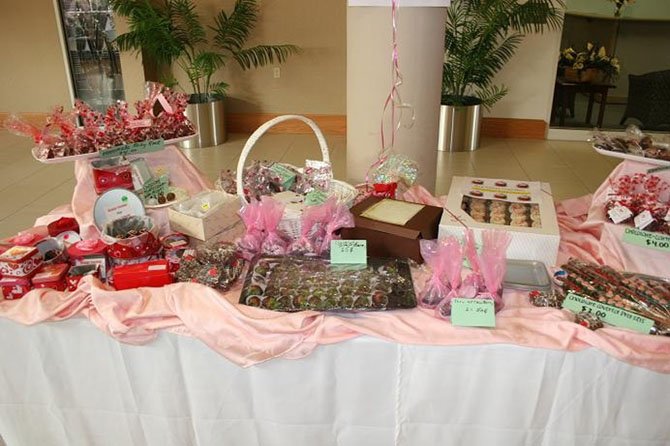 On Saturday, Feb. 8, Floris United Methodist Church will hold its 23rd Annual Chocolate Festival from 11 a.m. to 3 p.m. One of the church's largest community events, the festival features carnival games, large inflatables, face painting, balloon art, food and lots of chocolate. An entertainment and travel-themed Silent Auction and an expansive homemade bake sale table are other highlights of this event. It is free and all are welcome. The church is located at 13600 Frying Pan Road, in Herndon. For more information, go to www.florisumc.org/chocolate or call the church office at 703-793-0026.
Money raised from the festival will support the church's Help Hungry Kids program, which sends food home in backpacks to children over the weekend. Proceeds will also benefit Floris UMC's student missions, which will send church youth to Winchester, Va., Romney, W. Va., Costa Rica and Memphis, Tenn., this summer.
Floris UMC has been ministering to Herndon and the surrounding community for more than 100 years. The congregation moved to its latest building in April 2006 to accommodate its growing membership, its various educational programs, and its numerous local, national and international outreach and mission activities. Floris UMC worship services are at 8 a.m., 9:15 a.m., 11 a.m. and 5 p.m. on Sundays, with a Spanish speaking service on Saturdays at 7 p.m. Numerous opportunities are available to worship, grow, and serve. For additional information, visit www.florisumc.org.