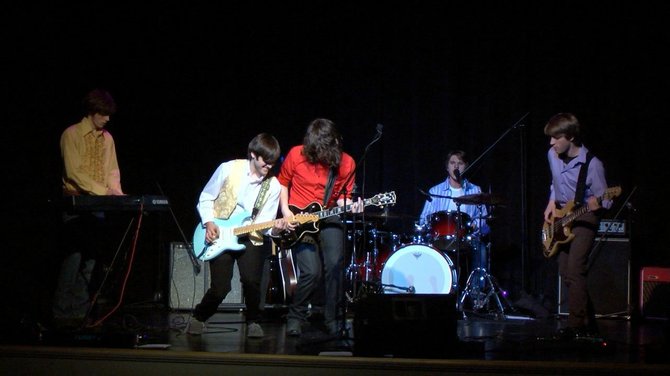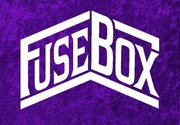 Details
Just ahead of the Wammie Awards, Fuse Box will perform at DC Productions' show and video shoot — 4 the Love of Rock. Saturday, Feb. 15, 6 p.m.-2 p.m. at 2375 Lewis Avenue, Rockville, Md. $10. Call 301-672-8007.
For more information on Fuse Box and to hear some of their songs, visit http://www.fusebo...">www.fuseboxband.net.
Alexandria — Among the eight acts up for new artist of the year at this year's Washington Area Music Association Wammie Awards, most won't have to worry about getting up for high school the next morning.
Fuse Box, five musicians — seniors and juniors at St. Stephens & St. Agnes and T.C. Williams high schools in Alexandria and Sidwell Friends School in Washington, D.C. — who discovered their love of music at a young age, have been playing together in some form or another for several years, and as a fully-fledged band for nearly four years.
But ask them the first song they learned to play, and it's music that predates them by decades.
For bassist Augustus "Auggie" Koch, it was either "Just Got Paid" by ZZ Top or "Twist and Shout" by the Beatles. Luis Milburn, the band's rhythm guitarist, learned the classic rock staple "Smoke on the Water," by Deep Purple, the rest of the band nodding in acknowledgment that most people teach themselves the six opening notes when first picking up a guitar. Keyboardist and rhythm guitarist Perry Connor first learned Cream's "Sunshine of Your Love."
The battle for most embarrassing first song learned comes down to singer and drummer Kent Jenkins, and lead guitarist Ian Lloyd. Jenkins learned the song "Five Fat Turkeys Are We," which he performed as an audition piece for a role in "Ragtime" (he got the part). Lloyd learned the newest song among the group, Paolo Nutini's "New Shoes."
For the five teenagers, classic rock from the '60s and '70s is the foundation upon which they've built their band and from which their original compositions are inspired.
Led Zeppelin is "probably the most influential band for us," Jenkins said.
"I remember being in Luis' basement listening to the 'Mothership' album, and that's when we decided to start a band," Koch said.
Fuse Box started playing covers, including a lengthy list of classic rock covers like Led Zeppelin's "Houses of the Holy" to Stevie Wonder's "Superstition" and Jimi Hendrix's "Fire," but are evolving into writing their own songs and playing more of them in their live sets.
"I for one prefer, and I think I speak for all of us, to play our own songs," Lloyd said. "It's an expression of our musical interests."
Playing covers was a necessity when they were first starting out, but the ratio is starting, slowly to tilt, Jenkins said. Being young and not having as much life experience yet, that might restrain the ability to write autobiographical songs, but it's something he, and the rest of the band, look forward to trying out in the future.
Their EP, "The Fuse Box EP," contains six original songs and was submitted by the band for consideration in the Best Rock Song category in this year's Wammies. But instead, they are in the running, with eight other bands, for best new artists.
When they got the news a few weeks ago, they were blown away, the five musicians agreed. It was fully unexpected, but a complete thrill.
"I had to jump back," Connor said.
"It was amazing," Milburn added.
"It's a nice label to put on things," Koch said, like how actors can be billed as Oscar-nominated or musicians can be touted as Grammy nominated. It's a nod of quality.
While winning would be extraordinary for them — they'll find out Feb. 16, being nominated is enough to make them even more excited to keep performing.
"We're going to keep making music, keep playing. We want to keep writing songs," Milburn said. Now that some of the band members have college applications out of the way, that frees up some school time for band work. Already the band practices, faithfully, once or twice a week.
Milburn and Lloyd are also interested in behind-the-scenes work, becoming "amateur sound engineers" in the process, Milburn said.
They're also eager to get back into the studio, but will have to write a few more songs first.
The members of Fuse Box are excited to see where the future takes them, regardless of what that might sound like. As they're growing up and expanding their musical interests and tastes — there was a discussion of a musician who plays a fiddle in a bluegrass band and drums in a metal band among other seemingly unusual combinations — it's a great mystery and adventure what their sound will be like next month, or next year.
"I think we've already evolved a little," Koch said.
"If we can blend things together, I think it's worth a try," Conner said.
The songs yet to be written will be "an expression of our creativity, an expression of our development, for who we are as artists," Jenkins said. "For each of us, it's a different thing."
"It can't feel forced," Lloyd added.
There's one thing the band is certain of: Their families have their backs. Each of them went to great lengths detailing the amount of time and energy their parents and teachers have spent encouraging them, supporting them, doing the less thrilling work like writing press releases and fliers for gigs and embracing their dream of being musicians.
"Look at everything we do and there's a parent behind us," Milburn said.