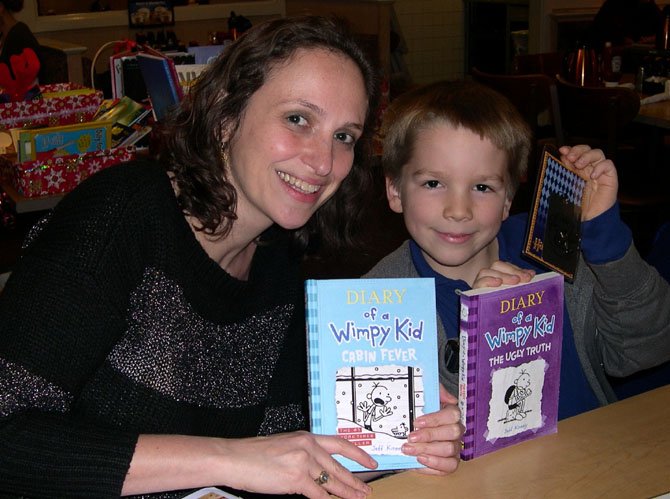 From the student, MJ Greentree
I have been working with my tutor from Wright to Read for almost a year. Each week, Ms. Anne Marie and I work on a variety of projects that require reading. The types of books I like to read are chapter and educational books. When we read, we try to find out the morals of the story to help understand what I am reading and that makes me want to read more. I enjoy reading a lot, because now I understand the words and what they mean. I learned to pronounce words better than before.
I also like the fun projects that we do. We work on interesting science experiments like making a plaster volcano where I read the instructions and learned about volcanoes. We also use iPhone apps to play word games which are really fun.
The special things I have done with my tutor are going on field trips like the air and space museum to meet other kids in the program and talk to them. I also like the award ceremony at the summer picnic, because we played games and got to have lunch with my tutor.
The Alexandria Mentoring Partnership (AMP) was created in 2006 to ensure that quality mentors and mentor programs are available for Alexandria's youth and young adults in need. There are 11 professionally managed programs in the partnership that need adult mentors! To learn more about AMP, visit: http://www.alexan...
I have advanced my reading level in school a lot and that makes me feel proud. In the beginning of 3rd grade, I could not read. I am now in 4th grade and I am reading a lot better because of the Wright to Read program. My teacher complimented me on how much better I am at reading. I like having Ms. Anne Marie as my tutor because she is fun and unique.
I think Ms. Anne Marie deserves the mentor of the month award, because she brings cools stuff to explore and learn about, and I get to earn prizes for my reading achievement. She is a good tutor in general. What I like the most about Ms. Anne Marie is that we just don't read, she helps me learn in a fun way.
My friends are missing out on so much by not being in the program. The Wright to Read program is so much fun and I really recommend it. I am reading chapter books like this (snap!)
From the Mentor, Anne Marie DiNardo
I look forward to spending time with my mentee MJ each week. This program has changed my life. I feel so fortunate to have the opportunity to work with MJ and see him advance in his reading. MJ is very enthusiastic and excited about learning. It's a lot of fun working with him and I have learned a lot too!