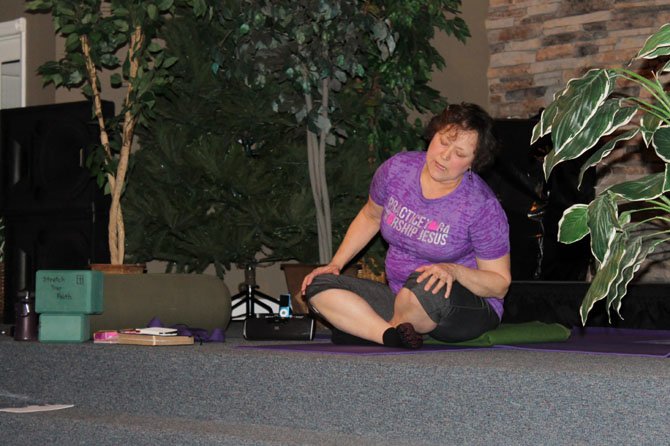 Tracie Willstatter of Burke is among several participants of Holy Yoga looking to combine the exercise's physical benefits, including relaxation, with Christian prayer and worship.
"I enjoy the exercise, the people and the socializing," Willstatter said. "And especially the focus on Christ."
Willstatter attends Holy Yoga at Knollwood Community Church in Burke. The class is part of the larger Holy Yoga movement throughout the United States created by Brooke Boon.
Fairfax Station Resident Sandy Rogers, a certified Holy Yoga Instructor, leads "Stretch Your Faith," the Holy Yoga class in Burke. According to Rogers, Holy Yoga combines the physical benefits of yoga with spiritual components of Christian worship.
Rogers tried a traditional yoga class five years ago and loved it.
"It helped me with arthritis," Rogers said. "I thought that I really wanted to teach this."
The only problem, Rogers said, is that there are certain Buddhist and eastern aspects of traditional yoga that make it difficult for Christians to follow.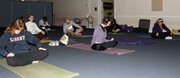 When Rogers found out about Holy Yoga, which combines yoga with Bible readings and prayer, she decided to become an instructor.
Now, Rogers teaches Holy Yoga classes twice a week in Burke at Knollwood Community Church.
Although the poses and peaceful environment are similar to those of a traditional yoga class, Rogers said Holy Yoga is a way for Christians to worship and connect with God. Christian music is played in the background as Rogers guides the class with Bible verses.
Class participant Tina Simons, who has been practicing yoga for 17 years, said the spiritual component of Holy Yoga is very replenishing.
"It connects me as well as being in a Bible study," Simons said.
Rogers said that some church members were initially hesitant with the idea of practicing yoga in the church, but were comfortable after watching a class.
"We had the pastors come watch the first time we held the class," Rogers said.
Debbie Dosch, a Burke resident and longtime friend of Rogers, said the class is for all levels and is a pressure-free environment.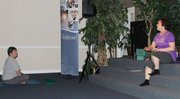 "There's no intimidation," Dosch said. "You just do what you can do."
The class takes place Tuesdays at 6:15 p.m. and Thursdays at 1:30 p.m. at Knollwood Community Church Fellowship Center, 10000 Coffer Woods Road, Burke.