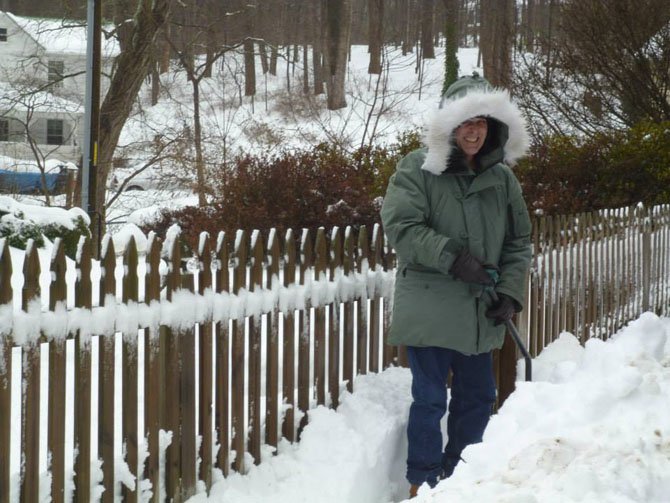 Fairfax Station resident Lia Keith said she was lucky this year in terms of snow days.
"They plowed our road early, which is unusual," Keith said. "I was also off work and didn't have to go in until Thursday, which was fortunate."
Keith, who lived in New Hampshire, said she finds school closings in Fairfax County to often be premature, and sometimes bizarre.
Her daughter's classes at Northern Virginia Community College were closed Wednesday night, before any snow had fallen.
"I thought that was premature. There wasn't even any snow yet," Keith said.
In terms of cancellations in the public school system, Keith said it is understandable because of the ice.
"I lived in New Hampshire and there was always school, but the conditions are different here because of the ice. In New Hampshire, it is always snow," Keith said.
OTHER PARENTS continue to express their concerns for the inclement weather policy and school cancellation. Superintendent Karen Garza addressed this issue at a recent listening tour in Springfield.
"They told me when they hired me that it never snows here," Garza said to an amused audience.
Keith said she was lucky enough to have neighborhood kids shovel her driveway, but Garza was not so fortunate.
"Our house has a long driveway. I never thought it was a big deal, until my husband and I had to go out and shovel snow. Only one side, and it about killed us. We since learned that before snow, you're supposed to park your car near the end of the driveway," Garza said at the listening tour.
Contrary to popular belief, Garza is not in charge of making the call in terms of inclement weather closing schools.
"We have a guy who has lived his whole life here who has a whole team of people. They get up at 3:45 in the morning and check roads all throughout our system. It's very complex," Garza said.
Garza addressed the controversy surrounding the school system's closure in early January, when temperatures were very low.
"Some people said, why, it's just cold? The reason we had to do it then is because our systems were not accustomed to that cold. Thank goodness we called that day off. We had pipes burst all throughout the system. We had busses that wouldn't start," Garza said. "We've dealt with some of those issues, and we can actually have school if it's seven degrees."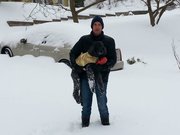 ACCORDING TO GARZA, Fairfax County has so much crossover in terms of where students go to school, that canceling school in one part of the county but not the other would be impossible.
"We have kids that go from one region of the county to the other. We have employees with children who may attend different schools. It would cause so much disruption for us to only shut down certain parts of our school system," Garza said.
Fairfax County errs on the side of caution for the student when it comes to inclement weather closings, Garza said.
"I will tell you that these are complex decisions and ones that we will never make everyone happy. Number one, we need to communicate with families as early as we possibly can. I hope we can prove that. We're trying to make the call as early as possible because it affects parents, and I hope we can prove that," Garza said.
According to Delegate Eileen Filler-Corn (D-41), many community members were pleased with the way VDOT handled the most recent storm.
"I sent out a lot of information and updates for folks to keep in mind during the bad weather, and updates with VDOT. I have gotten a lot of positive comments and feedback with people saying they felt this past snowstorm was much better. They were very pleased. I have shared that with the VDOT commissioner as well," Filler-Corn said.