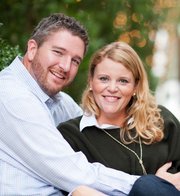 Mr. and Mrs. Craig S. Wagner of Fairfax Station are pleased to announce the engagement of their daughter, Lindsey Ann to Matthew Edward David Witham, son of Mr. and Mrs. Christopher J. Witham of Newark, Del.
Wagner is senior manager, events with the Tiger Woods Foundation in Bethesda. Witham is a logistics consultant with BDP International in Philadelphia, Pa. The couple are both graduates of the College of William and Mary, Williamsburg, Va.
An April 2014 wedding is planned in Charlottesville, Va.