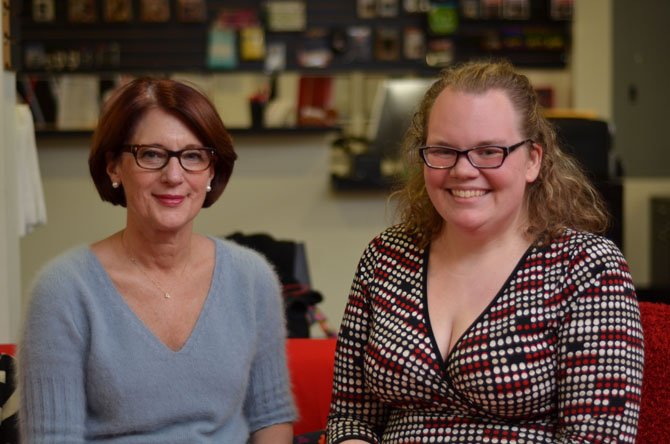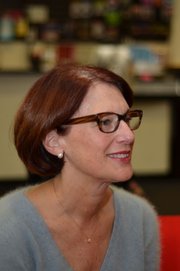 On Friday, Jan. 17, school music teachers collected instruments at the Music Loft in Herndon. These musical instruments had been collected by the Council for the Arts of Herndon Play it Forward instrument drive.
"We start the Play it Forward Campaign again in April," said Laura Readyoff, who is on the board of directors for the council and the co-owner of the Music Loft.
"I've been a music teacher for 27 years, and I have worked at public schools before opening the Music Loft. I see what a positive impact music makes on a child as it helps them in their math skills, their verbal skills, and social skills. Music is wonderful for a child's self-esteem and development," Readyoff said.
The Play it Forward program is intended to provide good quality instruments for students who would otherwise not have been able to rent them. Council for the Arts of Herndon (CAH) collected and refurbished 21 instruments last year and they are ready for distribution. The Music Loft's co-owner Laura Readyoff came up with the idea and brought it to the board of directors, who were excited about it.
Last year Jimmy's Old Town Tavern in Hendon was the host to a "Play it Forward" fundraising event. Signe Friedrichs, CAH executive director supported the event as well as Board President Mike O'Reilly, and board members Grace Han Wolf, and Elysa Birman.
Readyoff has found her involvement in this project rewarding. "It really gives the Music Loft a chance to be part of the community and give back to the children," said Readyoff. "We are very lucky to have the Music Loft and Council for the Arts here in Herndon," said Allison Devereux, who has been a music instructor for six years in Fairfax County. Devereux teaches music at Dranesville and Clearview elementary schools. "These donations are going directly to the students," said Devereux, who teaches approximately 190 students.
"This is just a wonderful opportunity for us to gain from the donations to the Music Loft," said Bette Gawinski, a string and orchestra teacher at the Herndon Middle School. Gawinski teaches more than 72 students at Herndon Middle School, in addition to students she assists at Aldrin Elementary.
To learn more about the Music Loft, visit www.themusicloftonline.com.