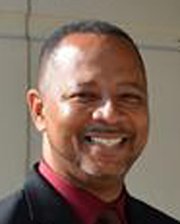 The Arlington School Board appointed Darryl Carlos Evans as the new principal of Drew Model School. He most recently served as the principal of Dr. Gustavus Brown Elementary School in Waldorf, Md.
Evans has 22 years of experience as an educator including eight as an elementary school teacher, five as an assistant principal and nine as a principal. He has served as an elementary teacher and vice principal in Prince George's, Fairfax and Charles county schools and was first appointed to a position as principal at Berry Elementary School in Charles County in July 2005.
In his most recent position as principal of Dr. Gustavus Brown Elementary School, Evans helped develop the school's first Parent-Teacher Organization. He also helped develop a program to monitor student-learning each week. Students were assessed on various concepts and teachers looked at data and developed "re-teach groups" to support those that struggled. He also implemented a co-teaching model to support students in various instructional programs. Through the program, the number of students reading below grade level decreased from 30 percent to 12 percent in two years.
Evans holds a Bachelor's Degree in elementary education and a Master's Degree in administration from Bowie State University.