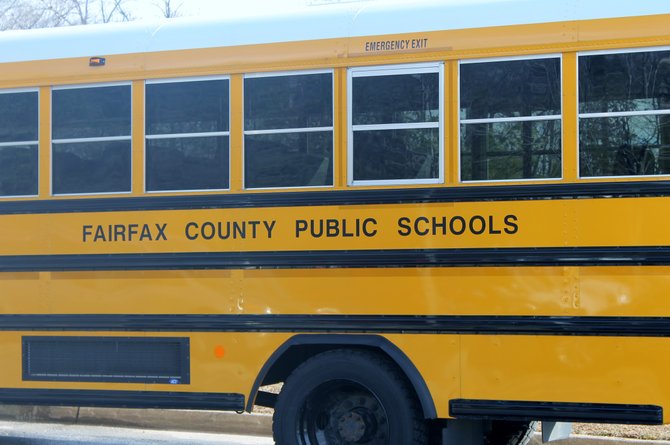 Starting this fall, suspensions for certain student offenses in Fairfax County will decrease, thanks to a revision of the school system's Student Rights and Responsibilities [SR&R].
The school board voted unanimously at the end of June to change the discipline handbook, which will now focus on in school suspensions to preserve time in school. Offenses that come with mandatory punishments are decreased under the updated handbook.
Sully District School Board member Kathy Smith said at the meeting that the focus remains to have safe schools, but to ensure that children are kept in school so they can continue to receive their education.
"The changes to the SR&R were made to better align with best practices, to reduce suspensions, and to include changes that have been made to the Code of Virginia," said School Board Chairman Ilryong Moon in a press release. "The adopted changes emphasize the School Board's desire to keep students in class by promoting alternative forms of discipline and reducing the length of suspension for certain offenses. However, serious infractions will still be dealt with in a manner that protects students and staff."

The Student Rights and Responsibilities provides a guideline of rules for students of Fairfax County Schools and the consequences for breaking those rules. Students are required to sign it each year.


CHANGES ALSO INCLUDE adjustments to a marijuana-related punishment. First-time use of marijuana that does not take place on school grounds or during a school sponsored activity will be extended expedited review, meaning disciplinary actions other than expulsion may be used.
A motion was also approved that requires the collection of data on cases involving first-time possession and use of marijuana cases each semester. Principals are also given more independence in assigning disciplinary decisions.
Superintendent Karen Garza said at the meeting that disproportionality in school suspensions will continue to be examined.
"Are we there yet with the Student Rights and Responsibilities? No. I think we have to keep working on it and keep making it better," Superintendent Karen Garza said.
Under the updated handbook, the suspension time for many punishments is decreased from 10 to five days.
"We wanted to reduce the number of days students miss school due to disciplinary infractions. We need to hold students accountable, but can we do that in a way that still supports our educational mission, and I think we've made progress there," Garza said.
A requirement that required a 10-day suspension with a referral to the Division Superintendent has also been eliminated.
"Everything we know at the national level of research is, when you pull children out of their school building, when you pull them even out of the classroom, they fall further and further behind," said Braddock District School Board member Megan O. McLaughlin. "When we look at the things that we as a system can try to control and improve upon for student achievement, it's important that we recognize that this is why getting our discipline practice right is so important, because this is how we will help improve student achievement and narrow the achievement gap."


FAIRFAX COUNTY'S ADOPTION of the new Student Rights and Responsibilities will be a model for the rest of Virginia, said Ted Velkoff, member at large.
"School boards are going to be looking at ways to respond positively to students without doing zero tolerance," he said.
Electronic cigarettes and hookah pens were also added to be classified as tobacco products under the updated handbook.
A motion was also approved that requires data to be collected regarding in school and out of school suspension, as well as the number of those students not suspended, out of the total number of referrals to the Superintendent for discipline infractions, to be reported each semester.


UPDATED: This story has been changed to correctly attribute remarks made by Braddock District School Board member Megan O. McLaughlin.