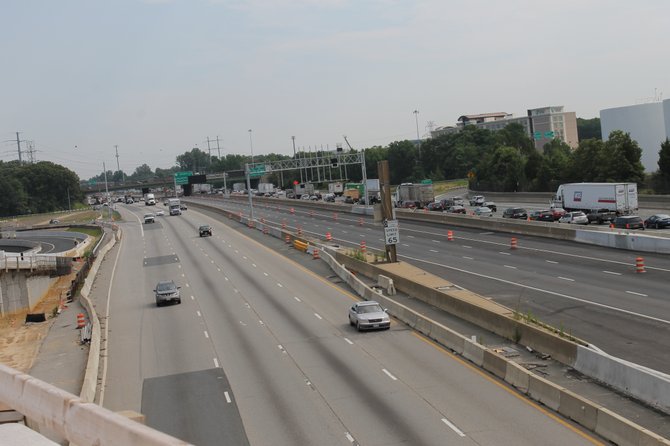 Express lanes and rapid-bus transit could be coming to Interstate 66, Virginia Governor Terry McAuliffe announced on July 17.
"Interstate 66 is broken. Commuters are stuck in traffic, limited in the travel choices they can make and unable to predict how long their trip will take on any given day," McAuliffe said. "Giving Virginians more choices and a better, safer travel experience on I-66 is one of my top priorities, and today I am proud to announce the beginning of that effort."
The plan, which includes three regular and two express lanes in each direction, bus service, and improved commuter parking, would be implemented from the Capital Beltway to Haymarket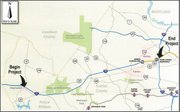 "Today's announcement that we could be starting construction by 2017 on Express lanes like solution to I-66 congestion is outstanding news. I-66 is our most congested corridor and this gives me great hope that we can improve the quality of life for all Northern Virginians," said Supervisor Pat Herrity (R-Springfield.)
The project, which spans 25 miles, will cost an estimated two to three billion dollars. The express lanes would operate similar to those on Interstate 495 and those being constructed on Interstate 95, which base the cost of the toll on time of day and congestion.

"I have been a longtime advocate for an 'Express Lanes' like solution for I-66 which would open this corridor up to reliable time advantaged mass transit and carpooling, extend a growing network of lanes dedicated to mass transit and carpools, and ease congestion on I-66 and surrounding roads like Route 50, Route 29 and Braddock Road," Herrity said. "I want to thank Transportation Secretary Layne for continuing to keep this project a priority for the Commonwealth of Virginia."
Officials announced the plan at a meeting at VDOT's Fairfax office on July 17.
"Over the last couple of months the Virginia Department of Transportation has worked closely with the Department of Rail and Public Transportation, the Office of Transportation Public-Private Partnerships and Fairfax and Prince William counties to devise a plan that will reduce congestion on I-66 by increasing capacity and giving travelers more choices. Today we kick off 17 months of rigorous environmental study and robust community involvement. By the end of 2016 our plan is to complete environmental work, identify funding sources, receive federal approval, and move forward on a plan to turn I-66 into the efficient, multi-modal corridor that Virginia's economy needs," said Virginia Secretary of Transportation Aubrey Layne.
Express lanes on Interstate 95, which will run from Stafford County near Garrisonville Road up to 395 near Edsall Road, are expected to open in early 2015. All drivers will be required to purchase E-ZPass or E-ZPass Flex in order to use the lanes, and only vehicles with three or more passengers can ride toll free.