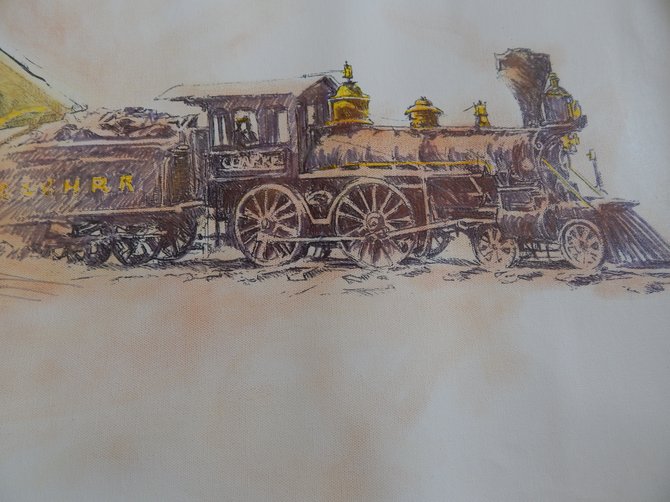 Fine art by the 11 artists of Reston Art Gallery & Studios (RAGS) will be featured in a special exhibit, Riches from RAGS, at ArtSpace Herndon from Tuesday, July 29 until Sunday, Aug. 24. All are welcome to attend the opening reception to meet the artists on Saturday, Aug. 2, 7 to 9 p.m., and come in to view the works at the gallery, 6 days a week at ArtSpace Herndon, 750 Center Street, Herndon, Virginia.
Collectively, the 11 professional artists of RAGS have approximately 759 years of experience in disciplines that range from pastel to collaged paper, printmaking, copper and acrylics. The featured works at ArtSpace Herndon will be a showcase of original fine art, including: mixed-media paintings of pastel, acrylics, and ink by Pat Macintyre; contemporary abstracts in layers of copper and fresco by Roberta Thole; acrylic paintings by Joan Kelly; photography by Kathy Kautter; painting and printmaking by Maggie Stewart; oil and acrylic paintings by Claudia Samper; traditional watercolors and mixed-media abstracts by Lassie Corbett; the unique genre of paper paintings by Ronni Jolles; acrylic realism and abstract paintings by Dorothy Donahey; acrylic abstract paintings by Marie Straw, and mixed-media paintings by Gail Axtell.
"Our group is very excited about this show – it broadens our reach, and our followers can experience another wonderful gallery in our community," says Pat Macintyre, director of RAGS. RAGS has been established at Lake Anne Plaza since 1986 in Reston, Herndon's neighboring community.
For more information about the Riches from RAGS exhibit, call ArtSpace Herndon at 703-956-6590, and visit www.ArtSpaceHerndon.org.