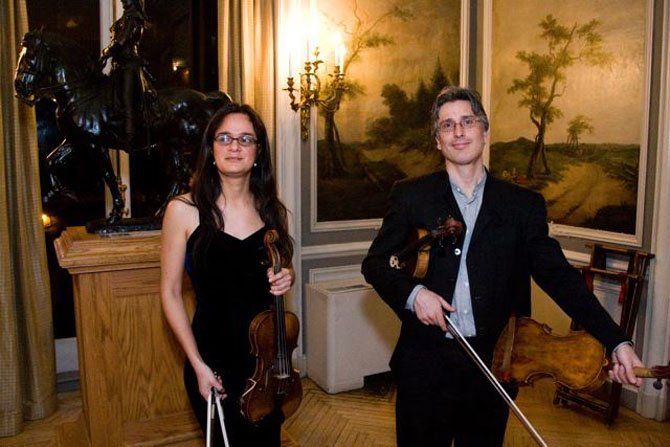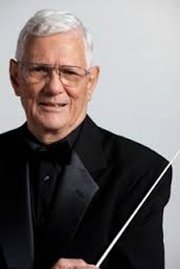 Alexandria — Selections from Bela Bartok, Arthur Benjamin and George Gershwin will highlight the season finale performance of the Washington Metropolitan Philharmonic Sunday, June 8 at T.C. Williams High School.
"Every single musician, guest artist and conductor has his or her own reason for choosing music," said WMP Conductor and Music Director Ulysses S. James. "As a conductor, I choose music that I would want to listen to myself and program concerts that will be exciting for me, the orchestra and the audience alike."
The centerpiece of the June concert will be Bartok's "Concerto for Orchestra," a work that James said he has admired since he first heard it in the 1950s.
"Every time I hear it or work with it I am awed by the freshness of the sound," James said. "It is never simple but always makes sense."
For the second selection, James' longtime friends Olivia Haijoff and Marc Ramirez, of marcolivia, suggested Arthur Benjamin's "Romantic Fantasy for Violin, Viola and Orchestra."
"As soon as I heard it, I knew immediately that it would be wonderful for both the audience and the orchestra," James said. "The music is truly romantic, in the tradition of tonal, melodic and romantic music. I know that it will be well received by all, especially with Marc and Olivia performing."
For the WMP finale, James selected Gershwin's "Catfish Row," the original suite from "Porgy and Bess."
"I love the music, and get quite choked up when I hear it," James said. "I performed this with the orchestra many years ago and could not resist performing it again."
Following the June 8 finale concert at T.C. Williams, the WMP will kick off its Summer Chamber Music Series Sunday, June 15 at The Lyceum in Old Town. Now in its 24th year, the Chamber series features small ensembles and soloists in a series of free weekly concerts held through September.
Tickets for the Sunday, June 8 "Bartok, Benjamin and Gershwin" concert are $20 (18 and under admitted free) and may be purchased online or at the door at T.C. Williams High School. The performance begins at 3 p.m. Visit www.wmpamusic.org for more.