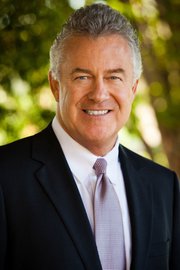 Cassaday & Company, Inc. announced that Barron's, a leading financial publication, named Stephan Quinn Cassaday, CFP, CFS as the number one financial advisor in the state of Virginia on its annual list of America's Top 1,200 Financial Advisors: 2014 State by State. This list includes both independent advisory firms and large wirehouses. Previously, Stephan Quinn Cassaday was ranked fourth from 2010-2013. He was also ranked in 2009.
The list recognizes advisors who demonstrate remarkable professionalism, performance, outstanding client service, and community involvement. To compile its annual list, Barron's uses data provided by over 4,000 of the nation's most productive advisors. Barron's list takes a number of criteria into account including assets under management, revenue produced by the firm, regulatory records, quality of the practice and philanthropic work.
"Lists such as 'Barron's Top 1,200 Financial Advisors' help provide individuals with important data and baselines to help them choose the right financial advisor," said Stephan Quinn Cassaday, CFP, CFS, President and Founder of Cassaday & Company, Inc. "While I am proud of this achievement, I know that the firm would not be where it is today without the excellent work of my colleagues and the continued support of our clients."
"This award represents twenty years of hard work and dedication to providing our clients with objective guidance and impartial advice. Being named the #1 advisor in Virginia is a huge milestone not only for Steve but for the entire firm," said Allison Felix, Cassaday & Company, Inc.'s Chief Operating Officer.
For more information, please visit www.cassaday.com or call 703-506-8200.