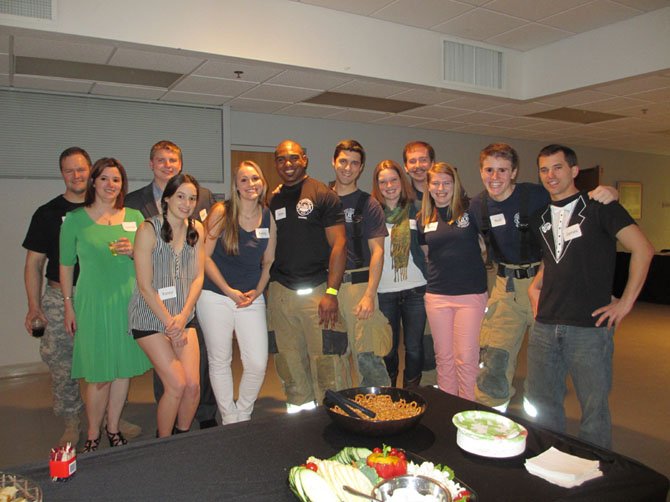 More than 100 friends and citizens came out on March 21 to support the Vienna Volunteer Fire Department's fundraiser, the 2nd Annual Fire Ball Auction. Community businesses donated prizes for the silent auction and the raffle, and dedicated firefighters and EMTs donated themselves in a live auction. Bidding for an organized group dinner-date with a first-responder started at $40 and guests sent the bidding in the hundreds of dollars. Twelve firefighters and EMTs volunteered as auction prizes.
The event was held in the fire station's "Flame Room," and complimentary hot and cold appetizers were served to guests. Beer and wine were available for purchase.
The fundraiser raised $8000, and expenses are anticipated to be approximately $1500-$2000, fundraiser coordinator Judi Medwedeff said. The money "goes to a good cause," most of the volunteer people-prizes said.
Donated non-human prizes included restaurant gift cards, services, epicurean baskets and cooking classes, health and fitness resources, and jewelry pieces valued at over $500 each.
Lauren Kovacic, Mike Spatter, Kasey Jamison, Nick Stern, Emily Patrick, James Estep, Jeff Snow, Hanna Mitchell, Stephen Baldassari, Adam Searle, Lauren Colon, and Sean Europe volunteered to be auctioned-off. Winning bidders and their "prizes" received a VIP tour of the Vienna fire station on Saturday, March 22, followed by a group dinner at Westwood Country Club.