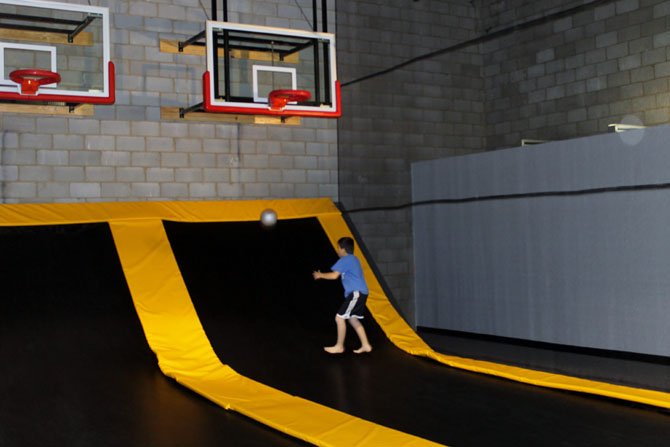 The area surrounding Interstate 95 off of Fullerton Road in Springfield isn't exactly known for a variety of activities for fun.
Filled with warehouses and industrial parks, the area has been in need of a fun activity for the whole family for some time now.
That's where Flight Trampoline Park comes in. With over 13,000 square feet of trampolines, the new facility is fun for kids and adults.
The park just opened three weeks ago and already has generated a strong community interest.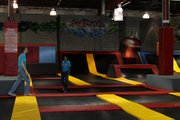 "We have almost 10,000 Facebook fans," said Dusten Estes, co-owner of Flight Trampoline Park.
Estes, along with Cameron Gentry and Dustin Ward, opened the first Flight Trampoline Park location in Connecticut. Estes said that the location was successful, so they decided to look into opening more East Coast locations.
"Trampoline parks are fairly new to the East Coast," Estes said.

Springfield was an optimal location for the Washington, D.C. area location because it has great demographics, and Estes says there isn't a lot of competition in the area in terms of trampoline parks.
Estes said the Springfield location is doing pretty well, and will be launching fitness classes in a couple weeks on April 5.
"The fitness classes include boot camp, high intensity and high calorie burning classes," Estes said.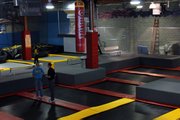 In addition to open jump, which is priced in half hour, hour and two hour sessions, Flight Trampoline Park is available for birthday parties, corporate events, fundraisers and sleepovers.
LivingSocial and Groupon are also offering deals tickets to Flight Trampoline Park.
Although Estes said Flight Trampoline Park targets kids, it is a fun place for adults as well.
Weekends are the busiest times at Flight Trampoline Park, although the Springfield location is open seven days a week.
More locations along the East Coast, including one in Chantilly, will be opening soon.