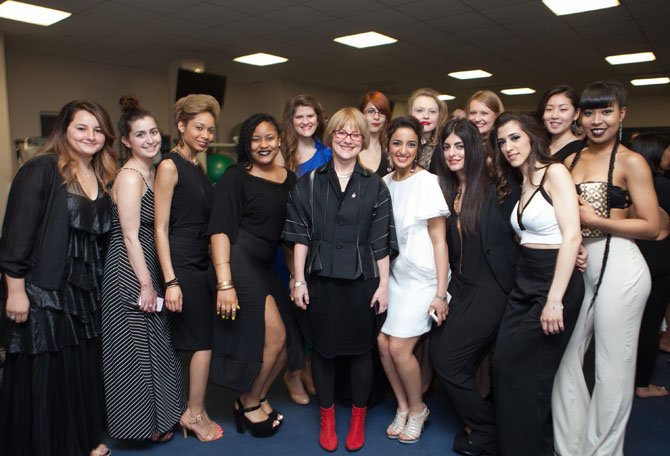 With a theme inspired by industrial art, Marymount University's annual fashion show premiered on May 1. Designer Jhane Barnes received Marymount's 2014 Designer of the Year Award in recognition of her innovative menswear, textiles, and creative use of mathematics in the design process.
The jury-selected garments, created by the fashion merchandising students, were modeled by Marymount students. The alumni designers featured were Claudia Hosky '09, with her Fearless brand; Vesna Kustudic '08 with Mint Lola, a bridal accessory atelier; and Sylvie Cachay '99, the SYLA swimwear designer, who died tragically in 2010. SYLA was featured as a tribute to this designer; The Sylvie Cachay Memorial Project combats violence against women, funds fashion design scholarships for Marymount students, and supports the Animal Lovers Initiative.
After the final runway walk, Janice Ellinwood, chair of the fashion programs, recognized outstanding fashion design student achievements: The Portfolio in Motion Award and Best Line for Craftsmanship - Lisa Sanders; The NAMSBE Foundation Arthur H. Taylor Award for Excellence in Menswear Design and Best Line for a Target Market - Si-Jin Joo; Best Line for Innovation - Kieri Borg; Best Line for Draping - Eva Ramirez and Best Line for Fabrication - Charity Peart.
Photo Gallery
2014 Portfolio in Motion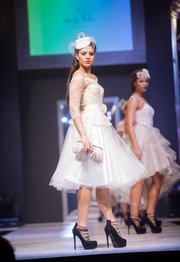 Click Photo for Flash