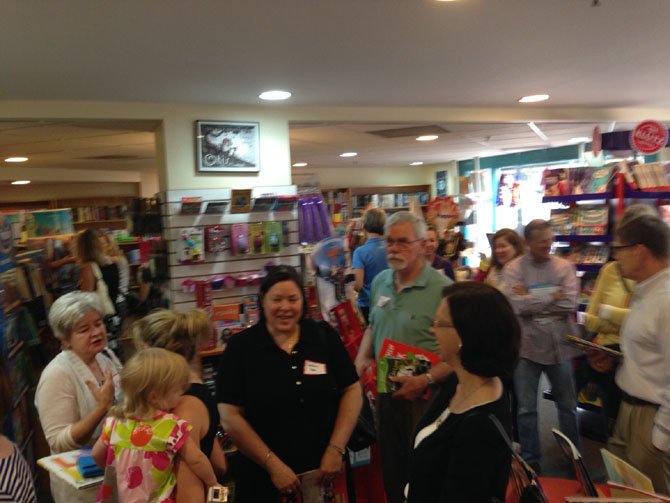 Reading tutors for Alexandria students celebrated the completion of a year-long tutoring program by selecting gift books for the Alexandria City Public School kindergarten and first grade students they tutored. The tutors selected books targeted to each student's interests and skill level. The gift book program is part of the Alexandria Tutoring Consortium's plan to recognize the work the students completed to improve their reading skills.
Hooray for Books, a bookstore specializing in children's literature, hosted the May 15 event and provided the books at a special rate in support of the consortium's reading program. Tutors selected the books for their students at the bookstore. The event was also an opportunity for the consortium to thank the community volunteer tutors. This school year there were more than 170 volunteers delivering the program.
The goal of the year-long one-on-one tutoring program is to improve the reading skills of struggling readers. The Alexandria Tutoring Consortium provides gift books twice a year for participating students to build a personal library so they will have books of their own to read at home.
The consortium's mission is to help to have all students reading on grade level by the end of third grade.