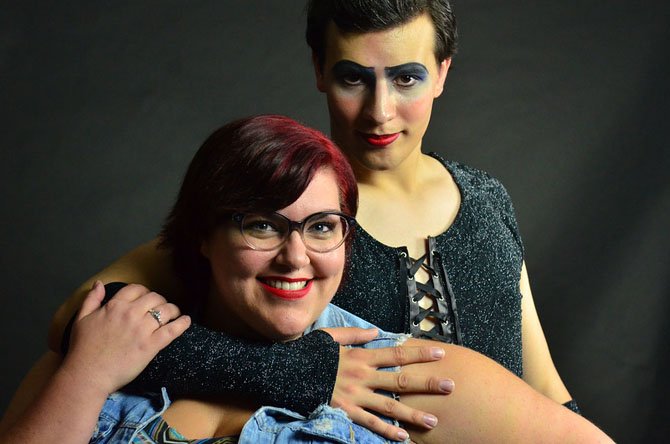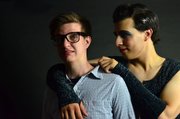 Where and When
Unquiet Theatre Company presents "The Rocky Horror Show" at the Workhouse Arts Center, Theatre W-3, 9601 Ox Road, Lorton. Performances: Oct. 17-Nov. 1, 2014. Friday and Saturday evenings at 8 p.m. Tickets: $15- $25. For tickets and information call 571-402-5328 or visit www.unquiet-theat....
The "edgy, fresh, bold, and daring" Unquiet Theatre is giving audiences a Halloween trick and treat with its production of the delightfully screwball musical "The Rocky Horror Show."
"Rocky Horror" is "all about campy, over the top antics," said Katy Chmura, director of the show.
The cast of characters remains fresh and youthful even as "The Rocky Horror Show" approaches its 40th anniversary. "The aesthetic of the show is 1940s glam," said Chmura. "And just a touch of sophistication."
"Rocky Horror" has been a long-time live stage favorite of theaters across the United States as well as having a devoted, midnight movie following. With book, music, and lyrics by Richard O'Brien it is a send-up of all things science fiction
For those not familiar with the show, it begins as two very innocent young adults find themselves needing shelter on a dark and stormy night. Soon enough they find themselves at a mysterious old castle where they come across sights, sounds and rather bizarre situations. There is a rather unusual Dr. Frank-N- Furter, his "perfect" creation Rocky, and an assortment of extraordinary creatures. And everyone sings.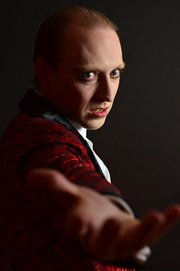 "The music for this show rocks. If you're not wanting to get up from your seat dance, jump or tap your foot, you should probably check your pulse to see if you're still breathing!" said Matthew Scarborough, music director.
Timothy Macdonald plays Frank N' Furter. "Frank-N-Furter is the main antagonist and also happens to be the main character as well. He is a childish, lustful sociopath and everything he does is for personal gain of some sort. That being said, he is charming and persuasive and can bend nearly anyone to his will."
Aaron Ware who plays the Criminologist indicated that the production is full of "comedy and sass" as well as being "full of energy," while James Maxted who plays Riff Raff said it will be a "one of kind theatre experience" for the audience.
For those who know the musical or for those new to it, according to Chmura, "if you'd like to dress up [as characters] any of the nights, that's totally cool!" There will be several call-out nights. "We'll be giving the audience a script to follow along with and they'll be able to purchase prop bags."
"The Rocky Horror Picture Show" is anticipated to be a singular experience from the intrepid folk of Lorton's Unquiet Theatre.