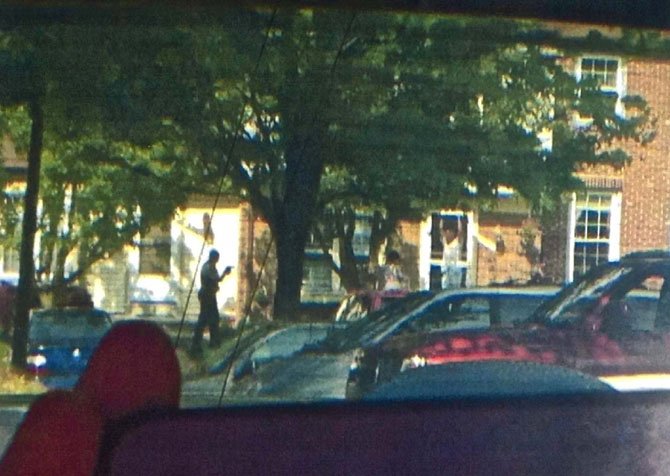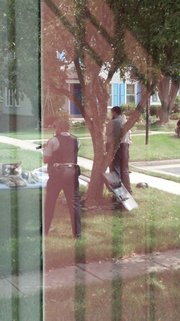 The Fairfax County Board of Supervisors decided they've exercised enough patience with U.S. Attorney Dana Boente's office. Now more than 13 months after Fairfax County police shot and killed John Geer, standing unarmed in the doorway of his Springfield home, Board chairman Sharon Bulova addressed the silence from Boente.
In a letter to Boente, dated Sept. 19 and released last week, Bulova acknowledged the U.S. attorney's office has had the Geer case since January 2014.
"Since the shooting occurred," Bulova said in the letter, "our citizens have regularly contacted various members of the board to communicate their concern and at times displeasure that the criminal investigation into this incident has not yet been completed."
After the shooting on Aug. 29, 2013, the initial investigation by the Fairfax County Police Department was handed off to Fairfax County Commonwealth Attorney Raymond Morrogh. Several months and a pair of conflicts of interest — cited by Morrogh — later, the case was transferred to Boente's office.
Fairfax County Police have yet to release any information to the Geer family or the public regarding details of the shooting or their own internal investigation. The U.S. Department of Justice been just as forthcoming.
"The board, however, would like to express to you the importance of a resolution of this matter," Bulova wrote in the letter, "as that will go a long way towards allowing our citizens to have faith in the process by which police shooting incidents are investigated."
In an Oct. 10 response, a spokesman from the U.S. Attorney's Office said they have no additional comment in light of Bulova's letter.
John Geer's father Don recently penned a letter of his own, not to Boente but to Nicholas Beltrante, executive director and founder of the Virginia Citizens Coalition for Police Accountability (CCPA). Beltrante was inspired to begin petitioning the Board of Supervisors to appoint a citizens' police oversight board after the 2010 police shooting of David Masters.
"We have now spent 13 frustrating months trying to acquire information as to who, why, etc. John was killed," Don Geer said in the letter. "The Police Department policy of investigating a case, then hiding behind internal rules to avoid releasing information while working to exonerate the shooter is unacceptable. This does not provide justice for the victim, satisfaction for the public or closure for the family."
Don Geer summarized his account of what happened to his son, and the timeline that followed.
"Therefore," his letter continued, "I fully support the appointment of a Citizens Complaint Review Board that would report to the county Board of Supervisors to provide transparency and accountability for the actions of the Police Department."

Last month, Geer family lawyer Michael Lieberman filed a $12 million wrongful death and gross negligence suit against the Fairfax County Police Department.
For more information on the Citizens Coalition for Police Accountability, visit www.virginiaccpa.com.