Del Ray Business Association has made its selection for the 2014 Best Decorated Haunted Houses. Ten finalists were selected last week and winners announced on Sunday at the annual Halloween Parade.
Photo Gallery
Del Ray's Haunted Houses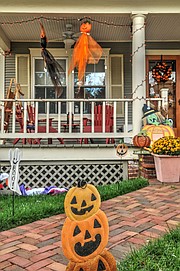 Click Photo for Flash
The 2014 winners are First Place - 210 E Monroe (will be retired and go into the Hall of Fame after this year), Second Place - 109 Stewart Avenue, Third Place -1904 La Grande Avenue and Fourth Place - 2603 Randolph Avenue.