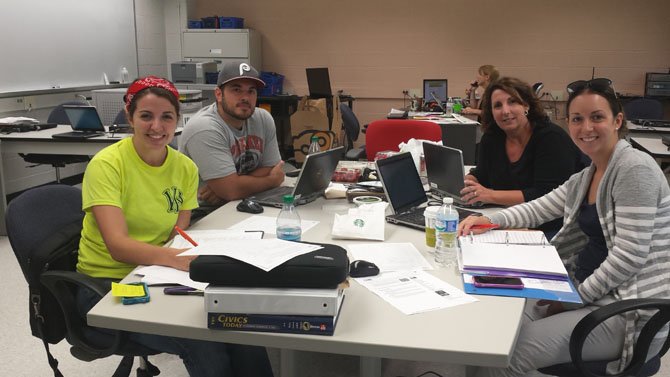 Rising seventh grade students at Washington Irving Middle School are not the only ones preparing for changes this upcoming school year. "This is the first year that we're going to teach the Civics and Economic class to all eighth grade students at the honors level," said Assistant Principal Rick Mondloch in an interview on Aug. 18. This change means that there will be no "regular" offering for this course. "The biggest difference between honors and general education is the extension. We want to do extension activities that reach all students," said eighth grade Civics teacher, Victoria Nelson. While this honors-only course offering is unique for Civics at Irving, it has the potential to expand to other subject areas though administrative and teaching staff are not sure that it will happen quite yet. "Civics is very content-driven. It is very engaging and so it's a good idea to start teaching this subject at the all honors level," said Sarah Titus, another Civics teacher at Irving. But the decision to offer Civics only at the honors level was not an arbitrary one.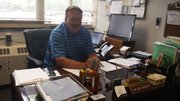 STUDENTS have the option of selecting which course they will enroll in, and for the 2014-2015 school year, the majority of rising eighth grade students at Irving elected to enroll in "honors" for Civics. This reality required all of Irving's Social Studies teachers to sit down and rethink about the curriculum in order to better meet the needs and desires of students. "You get what you expect from kids. The more you expect, the more you get," said Assistant Principal Mondloch, who supports the decision to offer Civics only at the honors level. While this decision means that students who did not choose to enroll will now be enrolled, Sarah Titus offers reassurance that students will be taken care of, and that this is also a chance for students to challenge themselves. "More students in honors shows that they are motivated and want to be challenged. We're here to teach them to be lifelong learners," said Civics teacher Dave Dachille. Irving is taking strides toward becoming an AAP school as well. AAP, which stands for Advanced Academic Programs, is a broad term encompassing classes offered to students seeking academic rigor.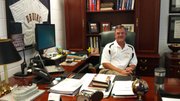 Students enrolled in the Gifted and Talented (GT) Program at Cardinal Forest, Keene Mill, Rolling Valley, and West Springfield Elementary schools will no longer have to transfer to nearby Lake Braddock Secondary to continue in the program. At Irving, there will be a team of teachers for seventh graders who will focus on teaching the advanced academic curriculum that was, previously, only offered at Braddock for the above schools. "The requirements for getting into these programs are generally higher. These teachers are going through a lot of training and certification is required to teach," said Assistant Principal Mondloch. Irving, which feeds directly into West Springfield High School, will now help the students enrolled in the GT Program, remain in the West Springfield High School pyramid. When asked his thoughts on Irving becoming an AAP center, Braddock Principal Dave Thomas said that he welcomes this opportunity for students over at Irving. "The idea is that all kids ought to have access to these programs. This is a welcome opportunity—it's a great opportunity."The Friends of Irving Initiative, another change for this middle school in the upcoming year, will provide an opportunity for parents to make donations that, in the past, were done through magazine drives. Different "sponsor levels" will be used to identify the dollar amount given in donations. For example, donations of $100 will be designated "blue," while donations for $500 are called "The Rock," which comes with the distinction of having one's name painted on the rock that sits in front of Irving. Donors are free to give as much as they like, and all funds go toward supporting the school. While there are no major staff changes at Irving, Braddock Secondary School was busy hiring teachers for the upcoming school year, focusing on teachers for the seventh and eighth grade course offerings. "It comes down to putting the best teachers in front of kids," said Thomas, who has been the principal of Braddock for the past eight years. With 1,380 middle school students filling the halls on Tuesday, Sept. 2, they are working to ensure that class sizes do not exceed 30 students. "It's just nice to have the kids back. It's neat to watch the seventh graders because there's, all of a sudden, this newfound freedom. I love to watch our seventh graders grow over the course of the year because they grow the most," said Principal Thomas. Like all schools in the County, Braddock is focusing on meeting the needs of students.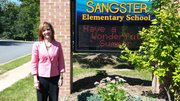 SANGSTER ELEMENTARY, a GT Center School that feeds into Braddock, welcomes a new principal this year. Lisa Reddel, who is actually a graduate of Braddock Secondary, has taught in the Fairfax County Public School (FCPS) system for several years. She started out teaching first, third, and fifth grades and has worked as both a principal and assistant principal at schools in Vienna. Most recently, though, she was the director of health, wellness, and facility support services in Denver, Colo., Cherry Creek School District. In this role she supported the entire school district, but is excited to return to Fairfax County. The rigor, resources, and dedication to excellence are all things that, she says, set the County apart. "I am really looking forward to a principalship where I can impact teachers," said Principal Reddel. Her personal philosophy is that the kids come first because every decision made centers around them.For more information, visit the school's website at http://www.fcps.edu/SangsterES/.