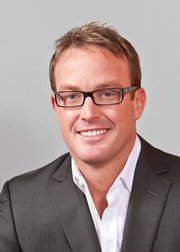 Dr. Charlie Coulter brings his nine years of Pediatric Dental Experience to Herndon, by opening a new pediatric dental practice, Dentistry for Children of Northern Virginia (www.Dentistry4ChildrenVA.com) at Worldgate Centre on Oct. 1. The new office, which offers Herndon residents an exceptional dental experience for their children, will be located in front of the Worldgate AMC 9 theatres and next door to Bach to Rock music studio.
"I am very excited to return to my DC Metro roots," said Coulter. "I love this part of the country and am thrilled to give the people of Herndon a new Children's dental office unlike anything parents and patients have seen before. I am proud to offer the best in pediatric dental care and an incredible environment and experience for my young patients."
Coulter's patients will enjoy a harbors-around-the-world themed lobby area, complete with arcade games, movies, and a cruise ship play structure. The theme will continue into the treatment area with whimsical murals of famous ports and sights from around the world.
For questions or to make an appointment, call 703-662-5265 and/or visit the website at www.Dentistry4ChildrenVA.com.

Coulter grew up in the Metropolitan Washington D.C. area and attended college, dental school and completed his pediatric dental training at the University of Maryland. He received a BA in neurophysiology and biology from the College Park campus and his dental and pediatric dental training from the Baltimore campus. For the latest news and updates become a Facebook fan at www.facebook.com/Dentistry4ChildrenVA.