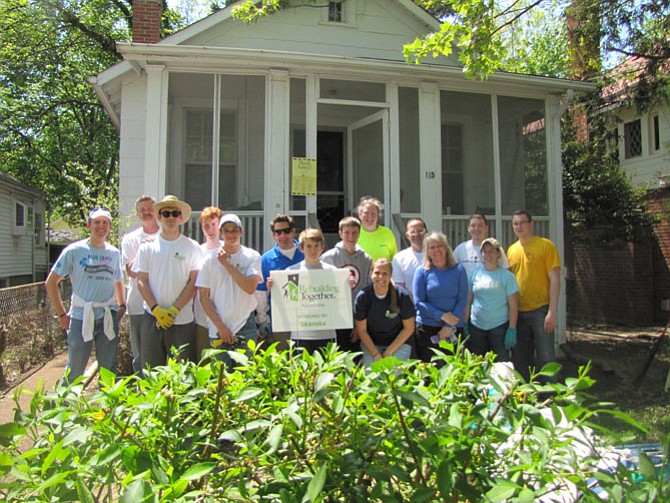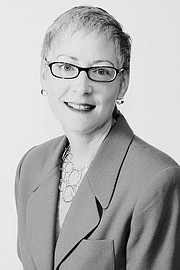 Spring is here so it's time to start having some block parties. That's what we plan on doing during National Rebuilding Day on April 25 when 10,000 volunteers nationwide will be sprucing up homes and communities.
On this national day of service, more than 800 Rebuilding Together Alexandria volunteers will spread out around the city and help neighbors with repairs and upgrades to their homes. The work is fun but also important as more low-income homeowners struggle to maintain their homes. It's also an important way we as neighbors can help each other while revitalizing our community.
This year, we are also taking on a whole block with 100 Booz Allen employees. They will be working on 10-12 homes all on one street by fixing fences, installing doors and windows, repairing bathrooms, clearing yards, installing cabinets and grab bars and more — all at no charge for homeowners in need. Reconnecting neighbors and helping these homeowners feel proud of their block will have a profound, lasting effect on the whole neighborhood.
After all, blocks are fundamental to the health of a community because it's here that people know each other's names and look out for each other. In our city of 151,000, these are diverse blocks often with families and individuals of mixed-income and ages. Some are grandparents, parents with young children, veterans, and some are native to Alexandria and others hail from foreign lands.
With a variety of neighbors of varying backgrounds, some have different means and many older long-time homeowners can't afford to move but have difficulty affording to stay as well. Helping these homeowners remain in their homes is important to strengthening our community and preserving affordable housing.
Just ask Margaret*, a widowed, long-time city resident and pillar in the community. Margaret is retired, but remains active. She lives in the house she grew up in, moving in to care for her own aging parents who have since passed. Now this great grandmother occasionally needs a little help too. As she and the house aged, the upkeep became more than she could do or afford. With the help of Rebuilding Together Alexandria volunteers, who painted, put in a new microwave and fan, did yard work, and installed safety rails in the bathroom, her home is a safer and healthier place to live, so she can continue living on the block she loves among the neighbors she adores.
If you know of any homeowners who could use help on their block, contact us at RebuildingTogetherAlex.org or call703-836-1021.
* It is RebuildingTogether Alexandria's organizational policy to not disclose full names of clients.