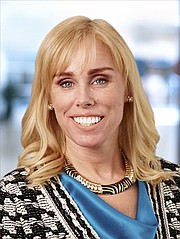 The Wise Investor Group at Robert W. Baird & Co., a team of experienced financial professionals offering financial planning, portfolio management, investment analysis and account services, announced that Director and Financial Advisor Nancy Osmond Popovich has been named in "On Wall Street" magazine's Top Regional Advisors Under 40 List for 2015.
The ranking by "On Wall Street" lists its top ten regional advisors under the age of 40. The list features some insight into each advisor's success story, best practices and future plans for these industry leaders.
Popovich, a portfolio manager and certified divorce financial analyst, joined The Wise Investor Group in 2004 with the goal of helping clients gain a greater understanding of and control over their own financial lives. She specializes in asset allocation, investment strategies, financial planning and wealth transfer, and has dedicated her practice to helping both her clients and the broader community.
In addition to her current role, Popovich plays an active role in Baird's mentoring program and has been on the committee of the Baird Network of Women Financial Advisors since 2008. She is also a seminar lecturer, mentor to younger women in the financial sector and regular host of The Wise Investor Show, aired live in the Washington, D.C. area every Sunday and the weekly Wise Investor Show podcast.