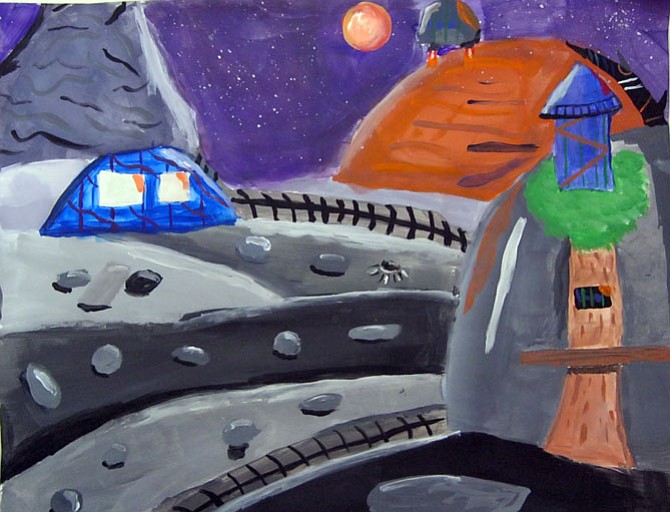 Photo Gallery
Children's Connection 2014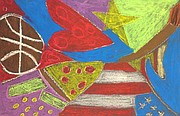 A display of some of the artwork submitted for this year's Children Connection 2014.
Click Photo for Flash
Dear Readers:
This week, the Connection turns over its pages to the youth and students.
We asked principals and teachers from area schools to encourage students to contribute their words, pictures and photos for our annual Children's Issue.
The response as always was enormous. While we were unable to publish every piece we received, we did our best to put together a paper with a fair sampling of the submitted stories, poems, drawings, paintings, photographs and other works of art.
You can view the complete PDF edition of the Children's Connection 2014 here: http://www.connectionnewspapers.com/PDFs/
We appreciate the extra effort made by school staff to gather the materials during their busy time leading up to the holidays. We'd also like to encourage both schools and parents to mark their 2015 calendars for early December, the deadline for submissions for next year's Children's Connection. Please keep us in mind as your children continue to create spectacular works of art and inspiring pieces of writing in the coming year.
The children's issue is only a part of our year-round commitment to cover education and our local schools. As always, the Connection welcomes letters to the editor, story ideas, calendar listings and notices of local events from our readers. Photos and other submissions about special events at schools are especially welcome for our weekly school pages.
Our preferred method for material is email, which should be sent to south@connectionnewspapers.com, but you can reach us by mail at 1606 King Street, Alexandria, VA 22314 or call 703-778-9414 with any questions.
- Editor Kemal Kurspahic