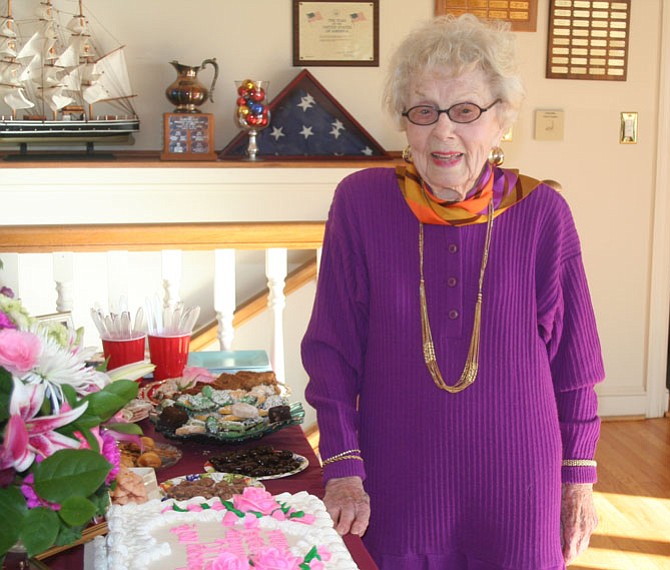 At 100, longtime Yacht Haven resident Barbara "Bobbie" Birra still lives independently, enjoys gardening, playing Bridge, being part of her church community and exercising.
Birra is also a charter member of the Yacht Haven Garden Club, formed in 1963. Members of the club threw a ladies' tea to celebrate her centennial at the Mount Vernon Yacht Club Jan. 8. Her actual birthday was on Jan. 19.
The floral and landscape designer is described by garden club members as a "human encyclopedia of horticulture" and a "generous, warm-hearted individual" with a "zest for life."
In addition to gardening, Birra has spent time volunteering at the White House, Fort Belvoir, Woodlawn Plantation, Gunston Hall, Mount Vernon and River Farm.
She's lent her horticultural expertise to the community as a landscape designer and supervisor of garden plantings at the Pope-Leighey House, Good Shepherd Catholic Church, Memory Gardens at Paul Spring Community Senior Center, Friendship Garden at Woodley Hills Elementary School, Fort Belvoir, the Yacht Haven Recreation area and the front entrance of the Westgate Community.
Birra is the widow of U.S. Army Lieutenant Colonel Alfred Birra and mother of two children living in Belgium and Virginia's Hunt Country.