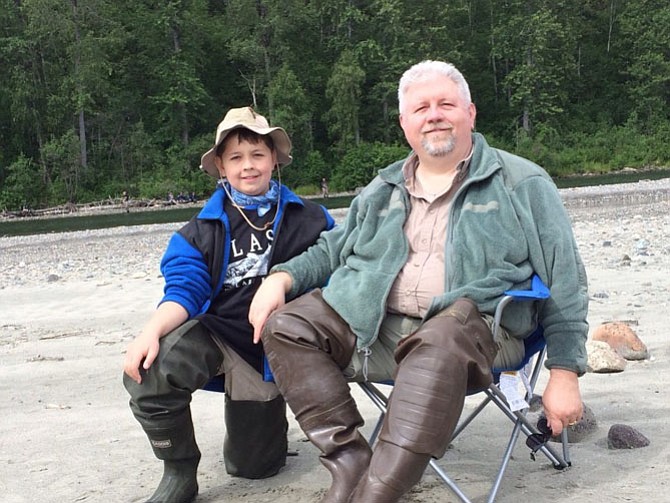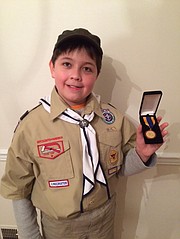 A casual vacation trip turned serious when 12-year-old Daniel Hillenburg, from Clifton, had to nearly save a man's life while him and his family were on a fishing trip near Talkeetna, Alaska last summer.
Flash flood warnings were issued very early in the morning, cautioning tourists to stay alert. At around 6:30 a.m., Daniel and his father went out to get some water near where the Talkeetna River and Disappointment Creek meet.
"We were talking about the flash floods when we noticed a kayaker on the river," said Daniel. "We got the kayaker's attention, and when he was closer we saw that his ears were blue and he was white as a ghost."
They later found out that the kayaker, Dylan Asbury, a professional guide who runs summer tours, had been on the water for at least seven hours, and had a body temperature close to 80 degrees.
"Daniel recognized it as hypothermia," said Samuel Hillenburg, Daniel's dad. "Daniel was really the only trained person available." Daniel completed Red Cross certification with Boy Scouts in troop 648, a 65-year-old troop located in Arlington.
After about five to 10 minutes of warming up, the kayaker was finally able to talk and revealed that he actually was not alone, but had a friend about 20 miles upriver who still needed rescuing. Asbury, along with Borislov "Bobbie" Paunovski, had been on the water the day before when one of them lost a paddle. So they decided to separate and travel, one by foot and the other by boat, and meet again at the nearest town.
"Around 10 p.m. he tried to get warm and wait for his friend, but he realized his life was at risk," said Daniel of Asbury. He was in such terrible shape that the kayaker nearly missed Daniel and his father yelling at him from the river's shore; he was beginning to have tunnel vision, an effect of hypothermia.

State troopers were called in to rescue Asbury's friend. Some of the locals also stepped in and used a plane to fly upriver to locate the missing kayaker. All the while Daniel kept Asbury conscious, feeding him and listening to details of what happened.

When asked how he felt about it all, Daniel replied, "I hoped for the best and prepared for the worst." In the end, the other missing kayaker was found, and both were okay.
For his bravery, efforts, and quick-thinking, Daniel, now 12, was awarded the Medal of Merit by the Boy Scouts of America, which he will receive April 18 at the Fairfax Rod & Gun Club.